Mud no obstacle for protein brand
Functional protein drink brand For Goodness Shakes has joined forces with obstacle events series and active lifestyle brand Tough Mudder for an integrated marketing campaign.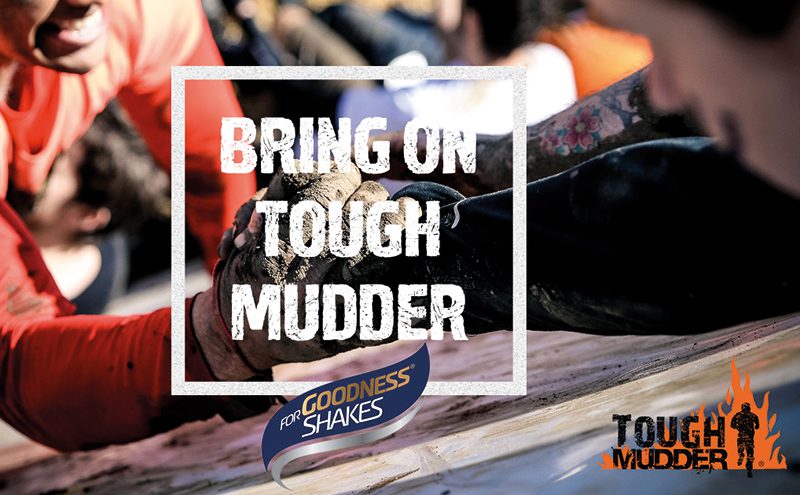 The partnership will see For Goodness Shakes deliver protein and energy drinks and supplements to competitors at all 19 Tough Mudder events across the UK and Ireland for the next two years.
At the Tough Mudder events being held in 2017, For Goodness Shakes will run the warm-up zone, fuelling people to take on the course.
The sponsorship also includes a For Goodness Shakes-branded obstacle on the Tough Mudder course and the brand will be offering ice-cold shakes to finishers in the Recovery Zone.
Alex Brooks, managing director at For Goodness Shakes, said the firm has "successfully built our brand" by "getting our product in to the right people's hands".
"Our partnership with Tough Mudder is our biggest, most involved, most far-reaching experiential activity ever," said Brooks.
"On-pack we'll be rolling out a co-promotion with out friends at Merrell shoes which we think is another perfect fit.
"Through social we'll be creating original content to tell stories of participants which we'll support via media and influencer relations and with paid-for social support.