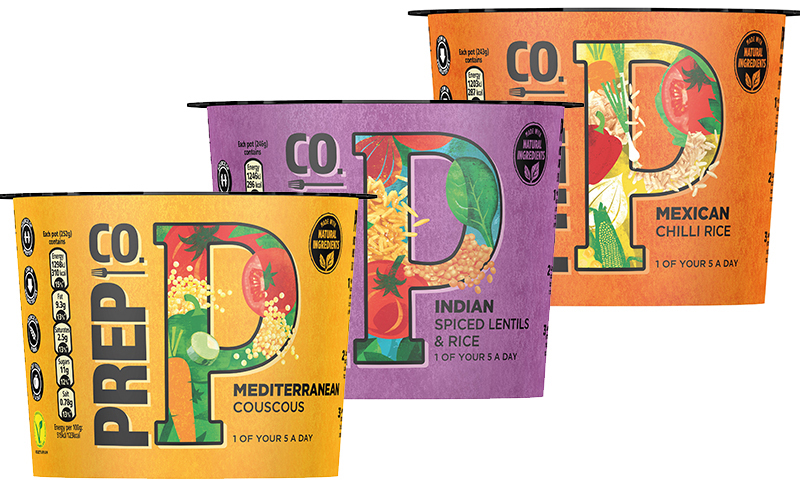 HEALTH in a pot appears to be at the heart of Unilever's latest snack venture Prep Co.
The new pot brand is available in four flavours, Mediterranean Couscous, Thai Green Curry, Indian Spiced Lentils and Mexican Chilli Rice.

Support for the new brand comes in the shape of a £1m multimedia marketing spend.
Lena Portchmouth, founder of Prep Co. and senior brand manager for snacks at Unilever said: "The instant hot snack category is growing 11.9% year on year with consumers seeking products that reflect the health and wellness trend. So we identified a gap in the market for a healthier lunch option and developed Prep Co. Made with natural ingredients and a delicious blend of herbs and spices each pot contains enough vegetables to fulfil one of the recommended 'five a day' and provides a source of fibre and protein."