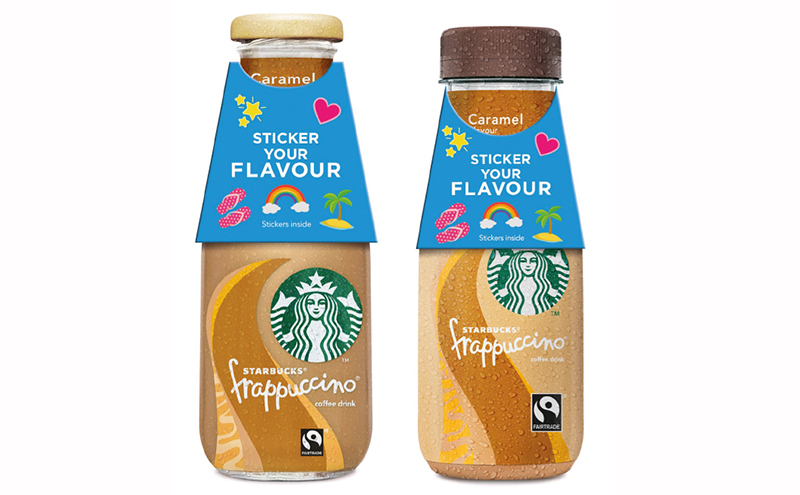 THE latest on-pack promotion from Starbucks Frappuccino is inviting consumers to Show Your Flavour.
The campaign invites buyers to decorate their chilled Frappuccino bottle using stickers supplied with their purchase and share their designs on Snapchat and Instagram.
Senior marketing manager Charlotte Oldham explained: "From emojis to hearts and summer sunglasses, anyone who picks up one of the limited-edition packs will be free to let their creative juices run wild as they decorate their drink with their own eye-catching designs.
"They can then share their designs on Snapchat or Instagram with the hashtag #myfrappuccino.
"This campaign is all about inviting our customers to have fun this summer personalising their bottled Frappuccino and sharing their designs with us. We can't wait to see the results."
The campaign is running on Vanilla, Mocha, Coffee and Caramel flavours of Starbucks bottled Frappuccino.
Oldham said: "The special packs are available nationwide with an RRP of £1.80 for 250ml."