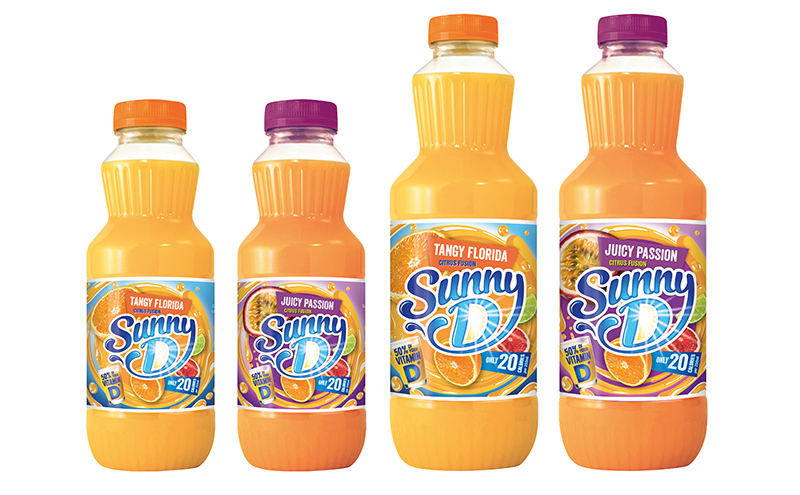 REFRESCO, the firm behind juice brand Sunny D has added two low-calorie no added sugar variants to its range of on-the-go 500ml PET bottles.
Sunny D No Added Sugar Tangy Florida and Sunny D No Added Sugar Juicy Passion flavours are both said to contain 40 calories per bottle.
The sugar content for both flavours is 1.5g per 100ml or 3.8g per 250ml, with both packs containing the recommended daily intake of vitamin D.
James Logan, commercial director at Refresco UK commented: "With juices, the fact that they're 'one of your five a day' should be promoted through point of sale to encourage juice sales along with a PMP offer and/or a breakfast meal deal option.
"Juices are ideal for cross category promotions as according to Atomik Research, 79% of consumers buy a drink with their breakfast."