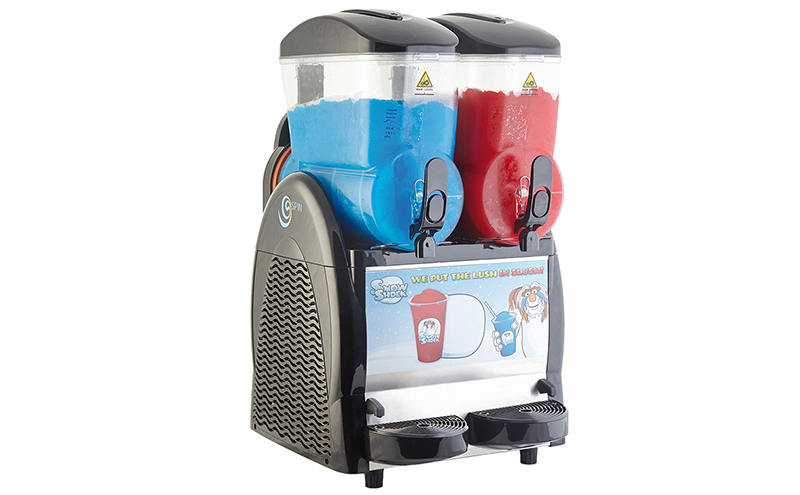 SLUSH makes for a strong summer on-the-go offer, at least according to Scott Murray at Cot House Services in Dunoon.
Scott uses a Snowshock Twin Slush machine and feels it gives his forecourt a real point of difference.
With the machine sited behind the counter, Scott finds that a slush can be an impulse buy, for adults or kids, but says the machine also attracts people to his store.
"We're five miles out of Dunoon town," he explained. "And we find teenagers out for a drive will come to us and buy a slush, particularly in the better weather."
Scott rotates the flavours on offer regularly. The syrups come in mixed packs of four flavours in individual 5L bottles from a choice of 12 and Scott serves a regular 300ml slush for £1.