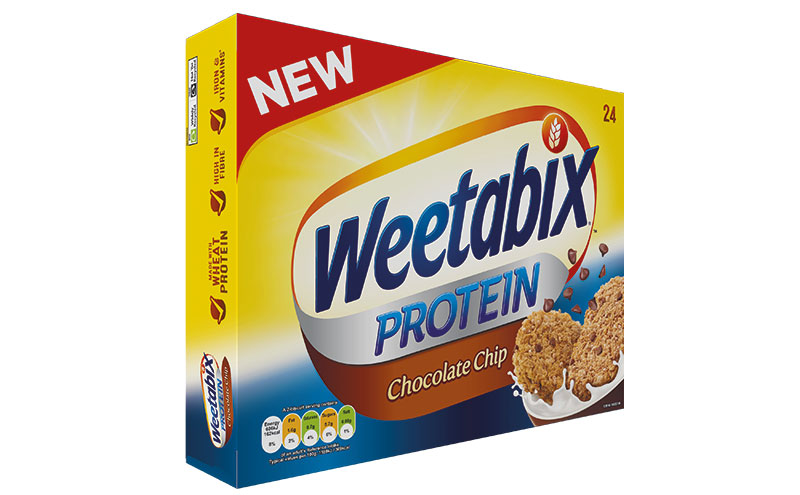 WEETABIX has extended its range of Protein loaded cereals to include a new Chocolate Chip variant.
This new variant has been introduced to meet consumer demand for protein and to incorporate chocolate, the leading flavour in the protein market.

Weetabix Protein Chocolate Chip has an RRP of £2.99 for a pack of 24 biscuits.
As well as the new variety, the Weetabix Protein range also includes Weetabix Protein biscuits, Weetabix Protein Crunch Original and Chocolate.