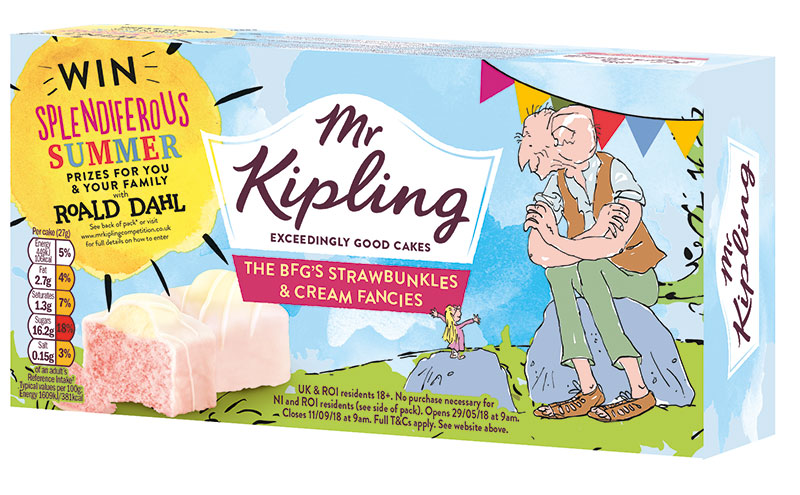 CAKE brand Mr Kipling has introduced a Roald Dahl themed range for summer.

George's Marvellous Lemon & Raspberry Whirls, Enormous Croc's Chocolate Mud Pies, The BFG's Strawbunkle & Cream Fancies and Mr Fox's Fantastic Forest Fruit Slices all also feature an on-pack promotion.
Shoppers who purchase the cakes have the chance to win prizes including Roald Dahl inspired holidays.
Marketing controller Lucy Bailey said: "Families and people of all ages can enjoy Roald Dahl's famous stories.
"We want to emphasise that the little things done together this summer can mean a lot and the collaboration with Roald Dahl is the perfect way to do just this."