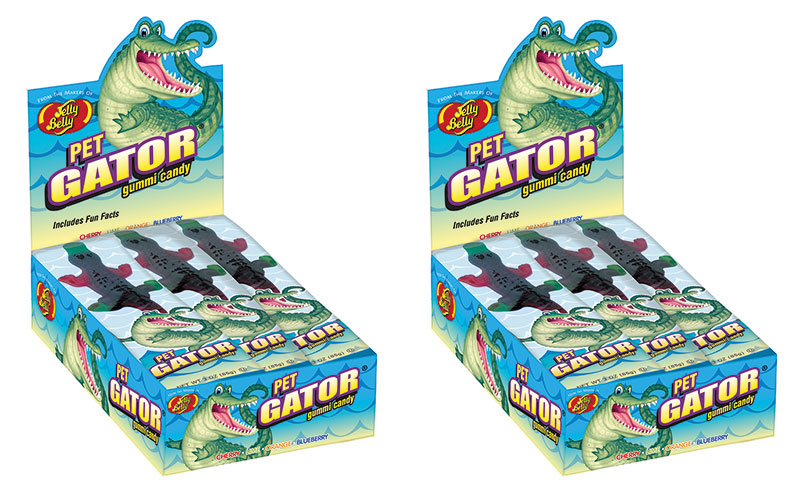 JELLY bean giant Jelly Belly has launched a new range with some serious bite in the UK.
The new Jelly Belly Gummi Pet line is a collection of large, novelty gummies in animal shapes including the 49g Gummi Pet Dinosaur, 85g Gummi Pet Rat, 85g Gummi Pet Gator and 42g Gummi Pet Tarantula.
Made with kosher gelatine, the gummies are available in a variety of flavours including cherry/lime, lime/orange and blueberry/lime flavours for Gummi Pet Dinosaur and Gummi Pet Gator, cherry and cherry/lime for Gummi Pet Tarantula and cherry, grape or orange for Gummi Pet Rat.

Each Gummi Pet in the range comes with a card filled with facts about the animal in the pack.
The gummies are available at RRP £2.70 for Gummi Pet Dinosaur and Pet Tarantula and £4 for Gummi Pet Rat and Gummi Pet Gator.