You'll be Rowling in it by Christmas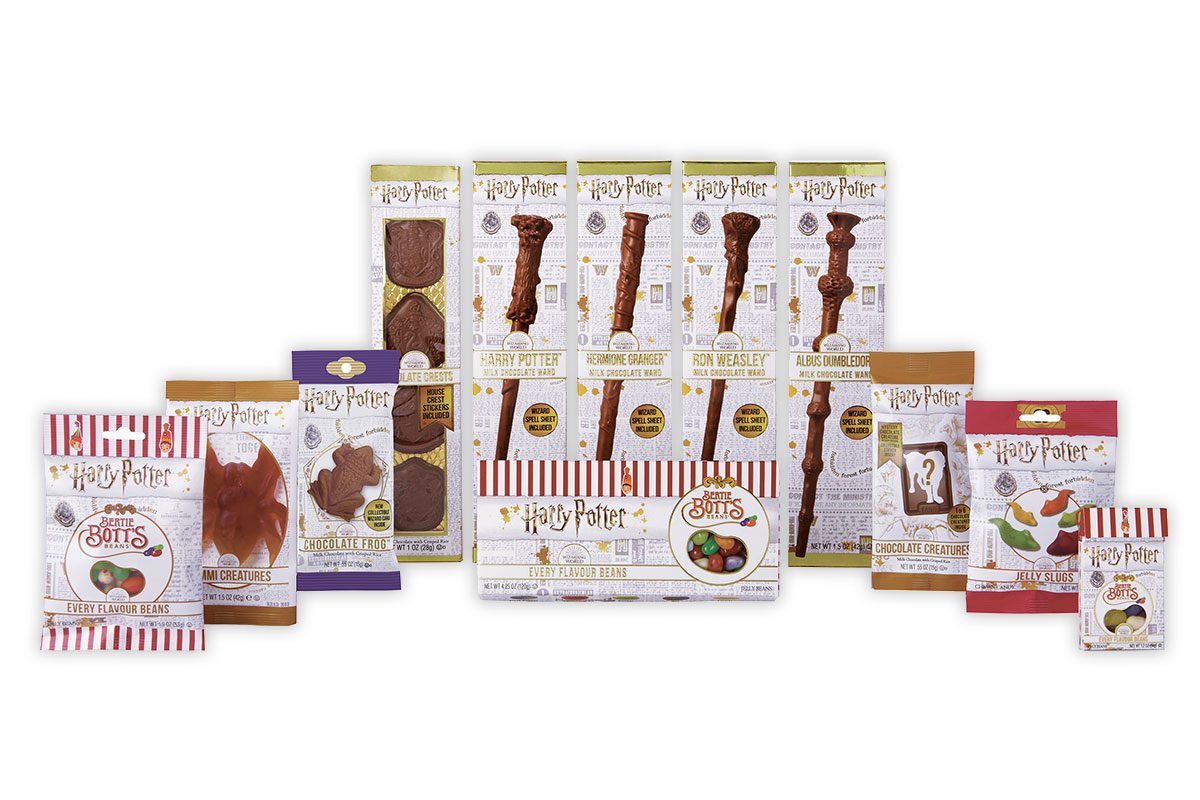 BUYING Christmas presents for Harry Potter fans has just got a lot easier, thanks to the latest NPD from Jelly Belly.
As part of its range inspired by J.K. Rowling's wizarding world, Jelly Belly has released a raft of new Harry Potter sweets, collectables and gift tins, in time for Halloween and Christmas.
The new products include a 42g chocolate replica of Lord Voldemort's wand, an edible version of the Hogwarts Express ticket (made with milk chocolate and crisped rice) and Harry Potter Magical Sweets.
Coming in cherry, banana, tangerine, watermelon and berry flavours, the sweets are shaped like symbols that should be recognisable to fans of the Harry Potter series.
There are also plenty of gifting tins that could prove popular as a Christmas present.
Harry Potter sweets, collectables and gift tins
The Harry Potter Knight Bus tin – which is inspired by a memorable scene from the films – has 112g of Magical Sweets inside and a coin slot on the top so it can be reused as a piggy bank.
Those looking for a reusable gift might also be interested in the collection of Harry Potter crest tins.
Each tin represents a different one of the four Hogwarts houses, with corresponding jelly beans inside. Gryffindor has cherry, Slytherin has green apple, Ravenclaw has blueberry, and Hufflepuff has lemon.
As well as the new additions, there is an array of existing Harry Potter confectionery for retailers to stock up on this Christmas.
The new Voldermort chocolate wand joins a collection that includes Harry Potter, Albus Dumbledore, Hermione Granger and Ron Weasley wands – which all come with their own spell sheet inside.
Spellbound consumers might also be interested in Jelly Belly's range of Bertie Bott's Every Flavour Beans, coming in bizarre flavours that range from candyfloss to earwax.
The Harry Potter range also includes Jelly Slugs (£3 RRP), Chocolate Frogs (£4.40 RRP), Gummi Creatures (£3.20 RRP), Chocolate Creatures (£4.40 RRP) and Chocolate Crests (£8.50 RRP).