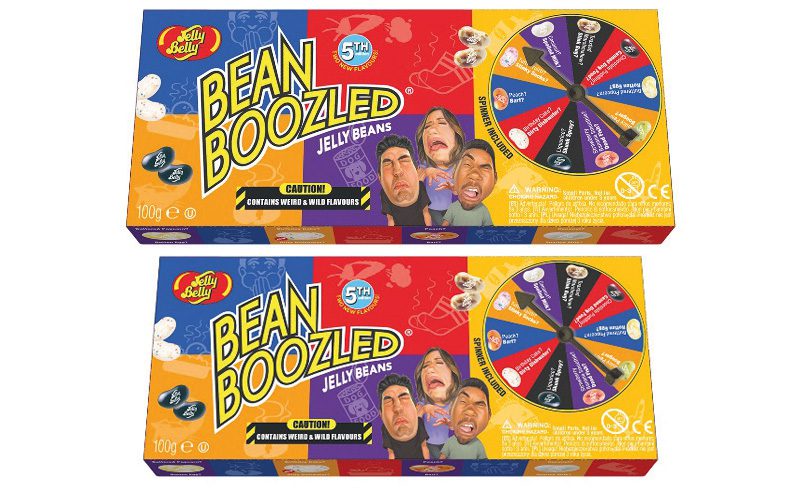 JELLY Belly is intent on confusing consumers again with the launch of the fifth edition of its BeanBoozled Collection.
The jelly beans collection offers shoppers the chance to play roulette with their tastebuds – with 20 flavours included in each pack ranging from Dirty Dishwasher and Stink Bug to Birthday Cake and Toasted Marshmallow.

BeanBoozles is available in 45g flip-top box and 100g spinner gift box – with a 54g grab and go bag in the pipeline.