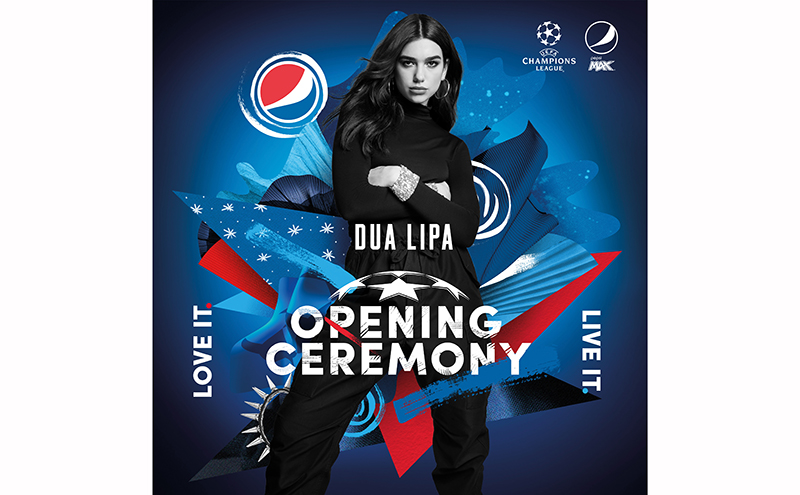 FOR the third successive year, Pepsi presented the opening ceremony at this year's UEFA Champions League Final.
Ahead of the game between Liverpool and Real Madrid, award-winning New Rules singer Dua Lipa led the entertainment in Kiev.
Lipa is the youngest female solo artist to reach a billion YouTube views and is the top streamed female artist in the world on Spotify.
Natalia Filippociants, senior marketing director at Pepsico, said: "A brand rooted in both music and football, Pepsi aims to celebrate fans' passion.
"Bringing one of the hottest music stars to one of the world's biggest sporting events does just that."