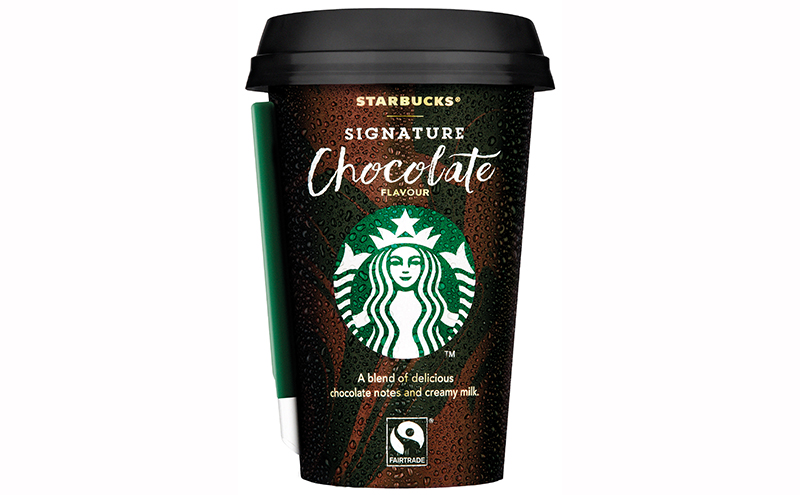 BUILDING on the success of its Signature Hot Chocolate in coffee shops, Starbucks has added Signature Chocolate drink to its chilled drink range.
The launch is being supported by a marketing campaign, including digital and mobile activity, product sampling and media partnerships.
Senior marketing manager, Rebecca Kemp, said: "Since launching our Chilled Classic range, the ready-to-drink sector has gone from strength to strength, and we've seen growing customer demand.
"Signature Chocolate will appeal to customers who are not looking for chilled coffee in the aisle and can enjoy an indulgent alternative to regular chocolate milk."