Six groups share £50,000 donations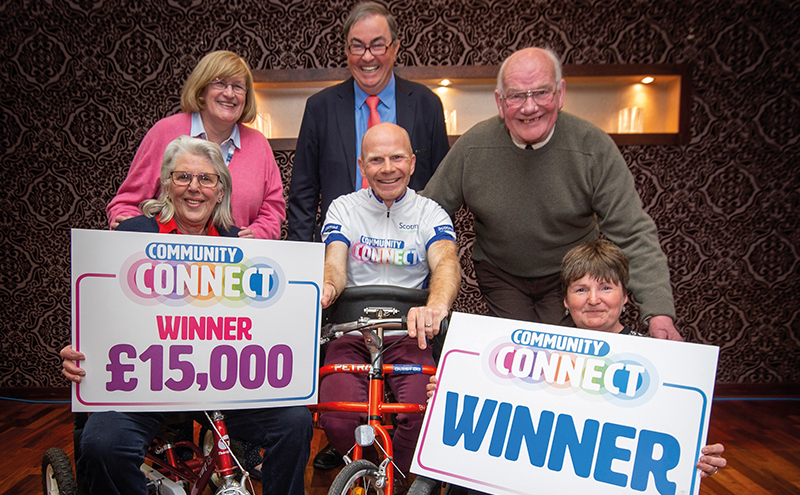 CASH raised from the sale of single-use carrier bags at Scotmid Co-operative stores has been distributed to good causes through the group's Community Connect initiative.
Launched last year, Community Connect invites Scotmid members to vote for groups in their local region with up to £15,000 funding being awarded to the group that came out on top.
The latest distribution shared £50,000 among six charities.
Glasgow charity Street Connect and Inverness-based Highland Cycle Ability Centre won the top awards of £15,000 funding in the West and North regions.
Perthshire's Alyth Youth Partnership and West Dunbartonshire Community Foodshare were awarded £7,500 each and Positive Steps in Dundee and Glasgow East End Community Carers were each granted £2,500.

"Congratulations to all of the successful charities awarded funding in the latest round of our Community Connect initiative," said chief executive John Brodie.
"The outcome was decided by votes cast by our members and it is great to be able to award all the short-listed groups with funding to enable them to continue the good work that they do."
Brodie added: "Our core purpose is to serve our communities and improve people's everyday lives, so it is very pleasing to see Community Connect continue to develop into an extremely worthwhile initiative for our members and local good cause groups."
Alongside Community Connect, Scotmid Co-operative's Community Grant programme gave donations to more than 1,000 community groups last year.