Summer months are crucial to soft drinks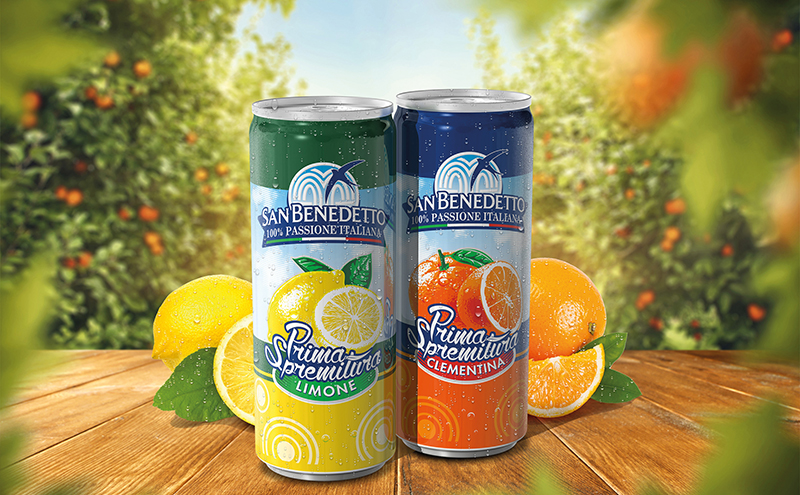 AG Barr is offering Scottish c-stores a taste of the Mediterranean by bringing Italian soft drinks brand San Benedetto to the UK.
Barr reckons there is a consumer demand for premium and indulgent products, and the soft drinks firm is stepping up with the roll out of the European import.
Adrian Troy, marketing director at Barr Soft Drinks explained: "Soft drinks shoppers are looking for premium, exciting and indulgent products that deliver on taste, and this trend has helped drive 15% growth in high fruit adult carbonates.
"However many of these products are high in sugar at a time when consumers are looking to reduce their sugar intake.
"San Benedetto contains 12% juice, with less than 5g of sugar per 100ml."
Originally from Venice, San Benedetto has over 100 years of heritage. The range is made up of two flavours – Lemon and Orange.
Troy reckons retailers should make room in their chiller for San Benedetto, to best meet demand for a wide range of flavours.
"It's crucial that retailers offer a wide selection of products to cater to a broad spectrum of consumer tastes," he said.
Another recent introduction from Barr is Strathmore Botanics, spring water infused with natural botanicals and fruit flavours, with zero calories and no added sugar.
Water consumption is on the rise, with the category growing by £148m in the last two years.
"Water consumption is on the rise, with the category growing by £148m in the last two years," said Troy.
"However research shows that taste remains the number one priority. Strathmore Botanics combines exciting flavour trends with health and hydration."
Troy also revealed that a new Barr approach to managing the soft drinks fixture focuses on three key drivers – health and wellbeing, taste and fun and lifestyle and culture.
"We've used these three category drivers to develop a blueprint for the future of soft drinks merchandising in the UK, translating them into six specific shopper needs which cover all the major soft drinks consumption occasions.
"This forms a chiller planogram which will enable retailers to merchandise their fixture to engage shoppers."
Troy said that while the size of each section and which products a retailer should stock will vary depending on geographical location and shopper profile, retailers can use Barr's regional planograms to ensure they are offering the local range their shoppers want.
He continued: "We are working with retailers to tap into trends with a growing portfolio of bestselling soft drinks brands that offer choice, quality and value, combined with pack and flavour innovation."