Britvic report finds soft drinks enjoying growth with low-calorie options driving performance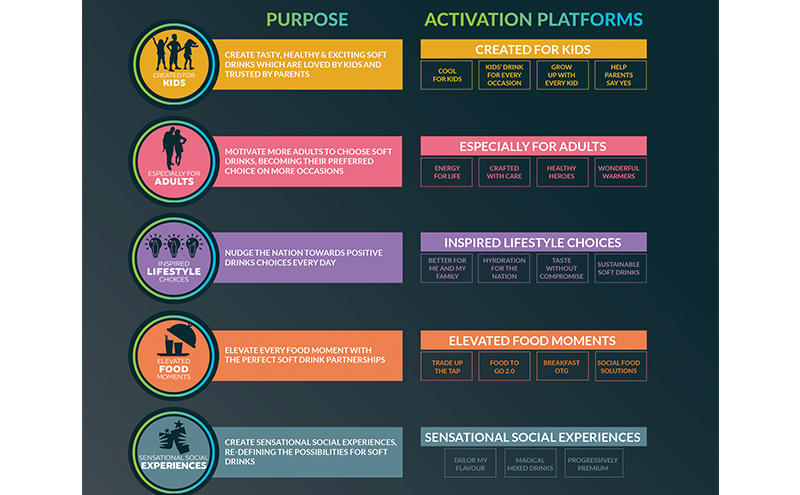 SOFT drinks were among the top performers in convenience in 2017, the latest Britvic Soft Drinks Review has revealed, with the category continuing to act as a key footfall driver for stores.
The review revealed that soft drinks featured in one in five convenience shopping baskets, making it the number one category purchased, ahead of newspapers and milk for the fourth year running.
Trends highlighted in the report included an increasing focus on health, with manufacturers stepping up to the plate to produce a raft of reformulations.
Britvic found that sales of diet soft drinks, including low calorie and low sugar drinks, drove absolute value sales growth across all channels in 2017, increasing by 12.3% and adding £49m in value sales across the UK market.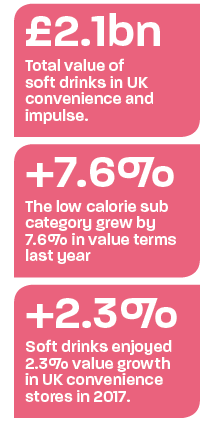 Cola, the largest subcategory in soft drinks, continued to perform well in 2017, with the report revealing value sales growth of 4.2%, with 76% of this growth coming from the diet segment.
The report also identified key trends for the future including growth in soft drinks created specifically for children and for adults, and food pairing.

Trystan Farnworth, commercial director for convenience and impulse at Britvic said: "There's a really positive story to tell for soft drinks in convenience at the moment.
"The results showcased in this year's review show that the category is in good health.
"Britvic are well placed to navigate through the Soft Drinks Industry Levy and we'd encourage all convenience retailers to look upon the levy with a view of maximising the opportunity to provide healthier choices, rather than minimising impact.
"It's also interesting to see the opportunities no sugar cola and Generation Z shoppers are bringing to soft drinks.
"We also believe that there is plenty of potential for category growth to continue, providing that manufacturers and retailers remain agile and can adapt to meet ever-evolving demands of consumers."