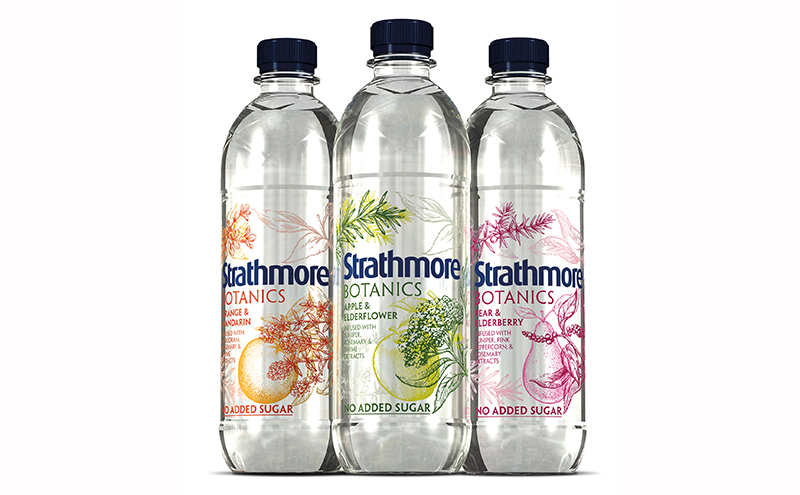 DEMAND for healthier options in the soft drinks chiller has seen Barr Soft Drinks bring some new flavours to the table through its Strathmore bottled water range.
Barrs new Strathmore Botanics range is made with spring water infused with natural botanicals and fruit flavours, with packs boasting no added sugar and zero calories.
The Strathmore Botanics range comprises three flavours, Orange & Mandarin, Apple & Elderflower, and Pear & Elderberry. Each flavour is available in a 500ml PET bottle pack.

Adrian Troy, marketing director at AG Barr said of the launch: "Water consumption is on the rise, with the category growing by £148m in the last two years, driven by an increase in the number of consumers making choices based on health.
"However, research shows that taste remains the number one priority for shoppers when choosing a soft drink and, within the water category, flavour choice is limited."