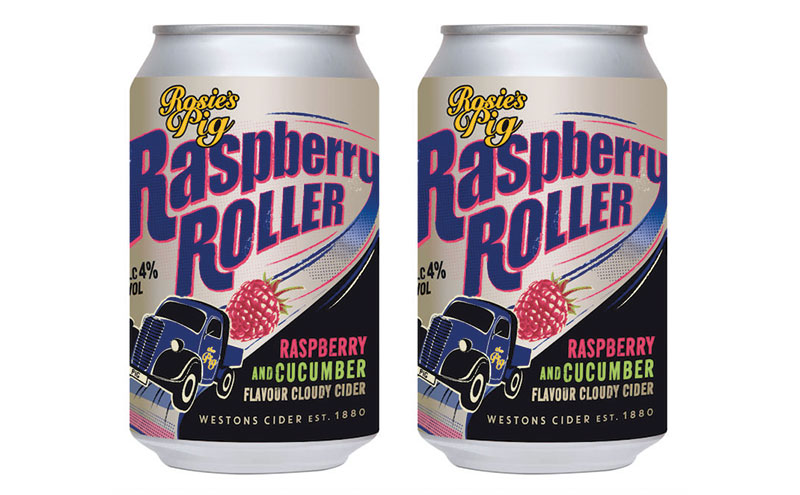 CIDER brand Westons has extended its Rosie's Pig range with the addition of a Raspberry Roller flavour.
The Raspberry and Cucumber flavoured cloudy cider joins Flat Tyre Cloudy, Handbrake and Rusted Wheel varieties in the range.
Brand manager Tim Williams said: "We are very excited to be bringing Rosie's Pig Raspberry Roller Cloudy Cider to market.

"The fruit cider category is growing at 10% year-on-year and the category now accounts for 27% of all cider sold.
"The Rosie's Pig range flavours of Rhubarb, Damson, Cherry, and now Raspberry and Cucumber will help to add further growth to the fruit cider category."
Westons Cider is run by the fourth generation of the Weston family, which has been producing premium quality cider from its mill in Herefordshire since 1880.