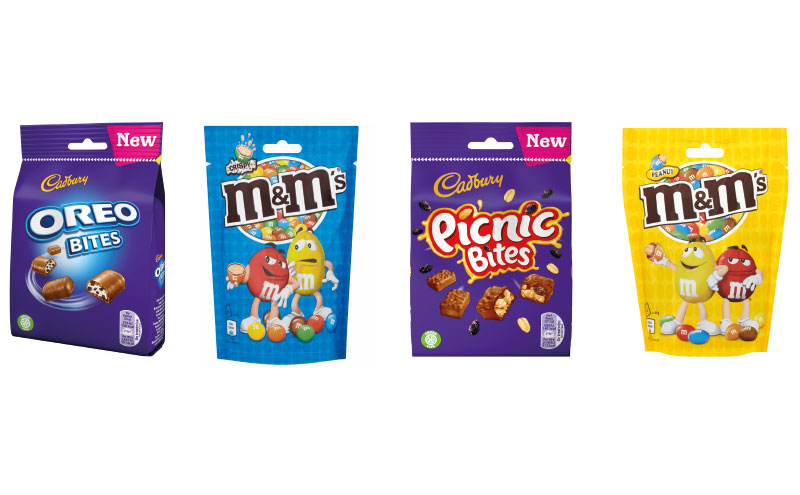 SHARING and treating occasions have people reaching for treat bags and pouches more often these days according to Mars Chocolate UK which is reporting growth in the total confectionery category and in the chocolate market.
Referring to Nielsen research, Mars says confectionery grew by 0.6% year on year and that chocolate is up by 0.7%.
And Mondelez International has given the sharing bags category a value of £532m, with evening snacking valued at £6.5bn.
Both companies agree that chocolate still commands the biggest share of bagged confectionery sales, with Mondelez pointing out that bags from its Cadbury brand account for 33.1% of the category and Mars saying that it owns six of the top ten performing chocolate pouch lines.
Lauren George, brand and trade PR manager at Mars Chocolate, said: "We are seeing pouches continue to play a significant role in the confectionery category as more consumers look for better value.
Confectionery is dynamic and NPD is key to injecting excitement and helping category growth.
"For retailers, maximising sales of these products is crucial to sales.
"Bitesize brands continue to be popular like Maltesers and M&M's. Both are great options for sharing a treat with friends or family."
Susan Nash, trade communications manager at Mondelez, said: "Chocolate bags is the fastest growing standard chocolate segment.
"Confectionery is dynamic and NPD is key to injecting excitement and helping category growth.
"Stocking both best sellers and exciting new NPD will ensure retailers entice consumers into this impulsive, dynamic category."
Nash said that after successful launches in 2017 for Fudge Minis, Curly Wurly Squirlies and Picnic Bites, its bags range is being extended this year with the addition of Cadbury Oreo Bites.

She said: " The new bags will include small Cadbury bitesize pieces filled with a creamy and crunchy Oreo filling."
Nash added that entertaining at home or having a big night in continues to be enjoyed throughout the year by shoppers of all ages.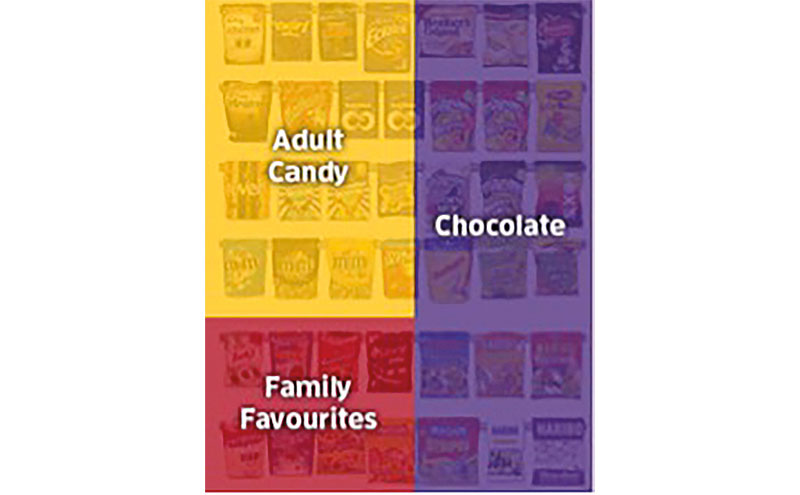 This broad appeal, she says, presents a great opportunity for retailers to tap into additional sales, providing the right snacking solutions for consumers.
She said: "There are a number of different occasions that can be classified as a night in – from a more formal planned night together, to a fun night in with a group of friends in front of the TV.
"The rise in popularity of these occasions has resulted in sharing packs playing an increasingly key role in the confectionery market."
When it comes to top tips for retailers, Mars says they should ensure that in-store theatre and a tactical use of POS materials can drive additional sales, especially in high-footfall areas.
George highlighted the popularity of £1 bags and added: "PMPs reassure shoppers they are getting the best value for money, and provide the perfect chocolate treat for a night in.
"They're also a great way for retailers to grow sales in store and attract the attention of customers."
Mondelez advises focusing on bestselling lines and positioning them at a height of 1 metre to 1.4 metres.
It suggests the top shelf of the fixture is used to promote new products.
It recommends splitting chocolate and candy on the fixture and that candy is grouped in two sub categories: adult candy and family favourites:
And it says retailers should consider an off shelf feature to highlight occasions such as the big night in.