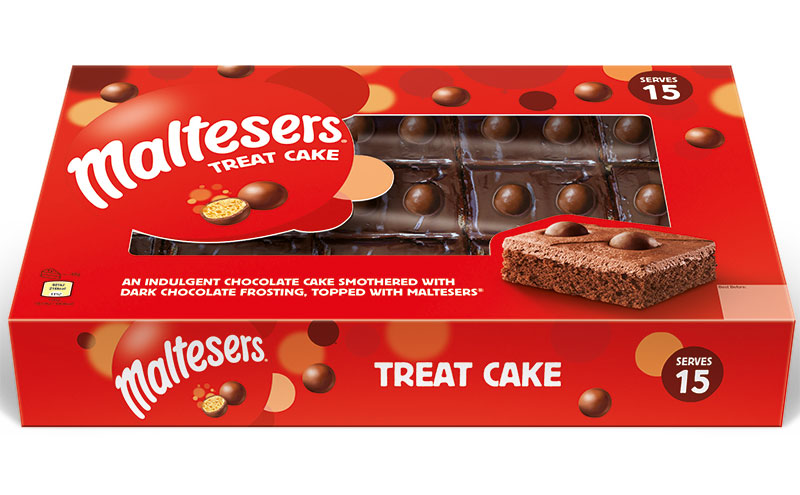 MARS Chocolate Drinks and Treats has added a Maltesers variety to its celebration cake range.
The cake is made for sharing with 15 squares of moist chocolate sponge topped with chocolate frosting and Maltesers.
Michelle Frost, general manager at Mars Chocolate Drinks and Treats, said: "The cakes market is currently worth £945 million, and confectionery branded products account for 2% of total sales.
"We're certain that this latest addition to our celebration cakes range will soon become a favourite.

"Our range, including Galaxy and M&M's skus, continues to perform well, and we know that consumers love being able to share their favourite brands in a cake."
Mars has also added Galaxy Chocolate Mousse Cake to its range of frozen desserts.
Serving six, it has a chocolate biscuit base layered with two flavours of chocolate mousse and topped with Galaxy drops.