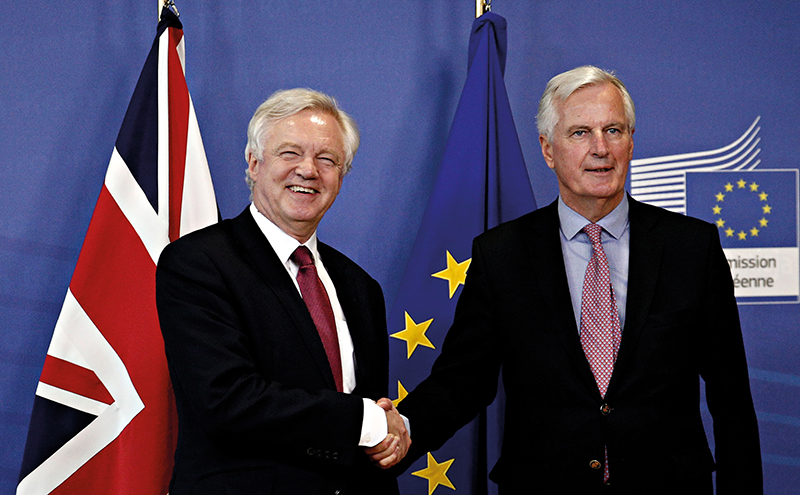 FOOD and drink manufacturing in the UK could face a hidden hard Brexit if sufficient measures are not put in place to meet complex 'rules of origin' criteria used to govern multinational supply chains, the Food and Drink Federation (FDF) has claimed.
The FDF has warned that should the UK Government secure a free trade agreement with the EU that delivers continued tariff-free trade in goods, exporters could still be at risk if their products are not deemed to be sufficiently British.
Director general of the Food and Drink Federation, Ian Wright, explained: "We know that under existing models applied by the EU, many manufactured products would not qualify for preferential tariffs.
"For example, UK chocolate producers that export £530m of products each year to the EU could face tariffs of 27% or more depending on the value of UK refined cane sugar originating from the world's poorest countries and the volume of Irish milk in their products."
The FDF's warnings over potential steep costs to domestic food and drink producers coincided with the announcement of a Brexit transition deal between the UK and EU.
Wright said that while the FDF supports a time-limited transition period, UK producers still need assurances from government that there is scope for flexibility if essential systems are not ready in time.
"The timetable is ambitious and governments will need to get a move on to make sure businesses, systems and infrastructure are ready – in the UK and on the continent," he said.
"We need a mechanism to openly assess readiness through the 21 months in consultation with sector representative groups, with the option to extend this period where necessary, depending how quickly the nature of our future trading relationship with the EU is confirmed.
"Rightly, UK consumers will not tolerate a lack of choice on the shelves as a result of disruption at ports or customs, therefore the food and drink supply chain must be prioritised during the negotiations."