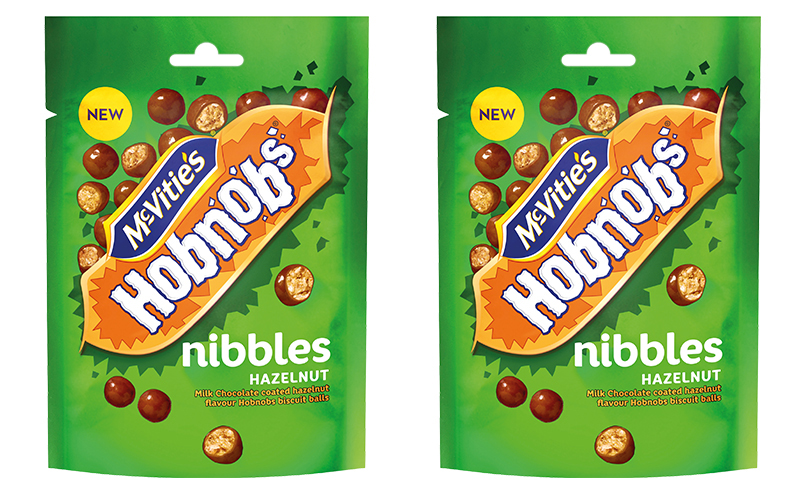 THE McVitie's Hobnobs Nibbles range has been extended with the addition of a hazelnut variety.
Available to c-stores now, the hazelnut variant joins a range that, according to Nielsen data, is already worth £15m and has grown by 3% in value and 7% in volume year-on-year.
UK marketing manager at brand owner Pladis, Kerry Owens, said: "Our McVitie's Nibbles range has performed exceptionally well over the last year, in part due to the increasing popularity of the evening sharing occasion.
"We've added Hazelnut to the Hobnobs Nibbles range, as nut-flavoured products are in high-demand and trend forecasts show it will continue to grow over the next five years."
She added: "The Digestives and Hobnobs Nibbles range is ideally suited for evening sharing, an occasion that is trending amongst the younger demographic."
Hazelnut Hobnobs Nibbles join Hobnobs Nibbles Milk Chocolate in the range and come in 120g bags with an RRP of £1.99.