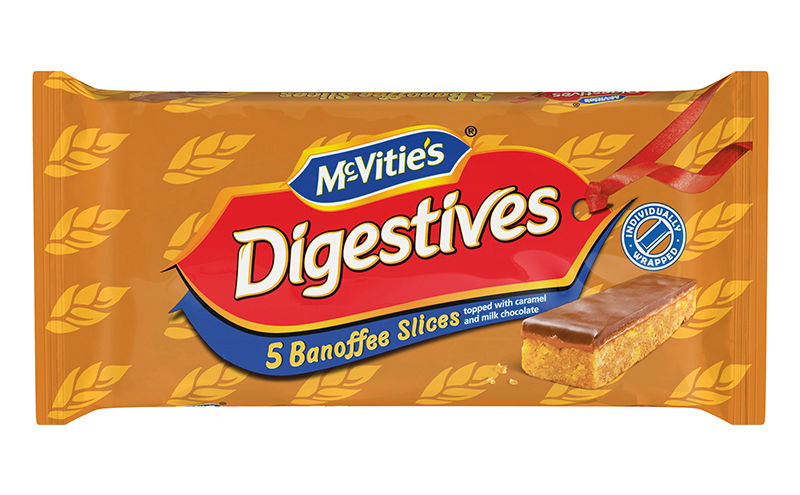 MCVITIE'S brand owner Pladis has extended its Digestive Slices range yet again with the roll out of a new Banoffee flavour.
The new McVitie's Digestive Slices Banoffee pack has been rolled out as a response to the "growing popularity" of the classic dessert according to Pladis
Pladis has launched its new slice flavour in two formats, a five pack priced at £1.50 RRP and a snack size 5 pack priced at £1 RRP.
Ailsa Duguid, Pladis UK & Ireland brand manager for McVitie's Cake Company commented: "With American dessert flavours and classic British pudding flavours creating the biggest buzz in the cake category in 2017 and continuing to trend in 2018, our new Banoffee slices launch fits perfectly with popular demand.
"Fitting into our existing Digestive Slices cake range, we're confident this sweet treat will be a winner with consumers everywhere."