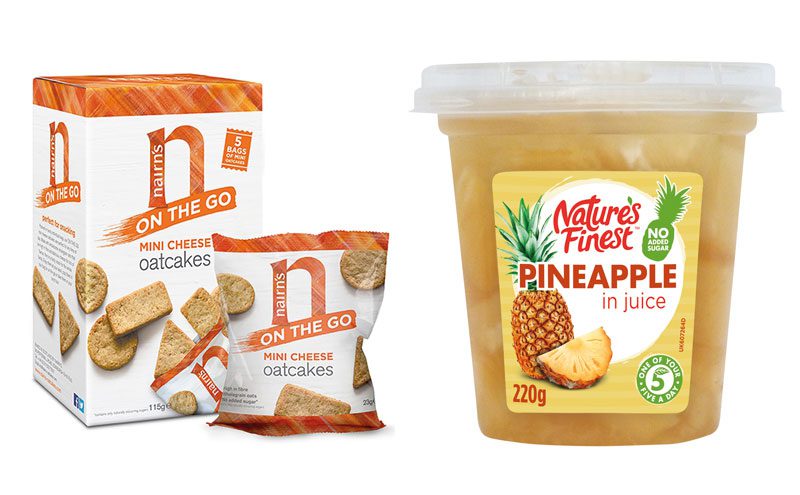 THE question of what constitutes a 'healthy' snack is a tough one for shoppers as well as retailers, but with a majority of consumers wanting to improve their diets at the same time food to go is on the rise, it's worth thinking about.
The New Nutrition Business report for 2016 stated that the following should set the standard for healthy snacking:
A product that's free from preservatives, additives or artificial ingredients.
Using ingredients with a 'naturally functional health halo'.
Controlled portion size/calorie count.
A positive sugar message.
Premiumisation.
These are standards that a number of existing snack brands already claim to meet, among them Nairn's.
Account controller Ken Cameron said: "New flavours and new formats for healthy snacking continue to be popular, as does the rise of healthier free-from snacks.
"Our philosophy in general is to produce delicious products that are simple, natural and wholesome and the same goes for our growing Gluten Free range."
Nairn's added to its range recently with Gluten Free Choc Chip Astro Bites, Gluten Free Snackers and On The Go Mini Cheese Oatcakes.
Another brand positioning itself as a healthy snacking option is Nature's Finest.
"It's very important for retailers to offer a variety of products in their food to go section, as so often they can be dominated by chocolate and crisps," said marketing manager Georgina Edmond
"Consumers are constantly looking for healthy alternatives and Nature's Finest offers a perfect solution for busy customers.
"Nature's Finest offers a range of 220g pots in Mandarin, Peach, Pineapple and Tropical Fruits, with a fork included. The convenient nature of the product is perfect for time poor consumers who are looking for a quick snack to grab on the go."