Mondelez lays out NPD strategy for 2018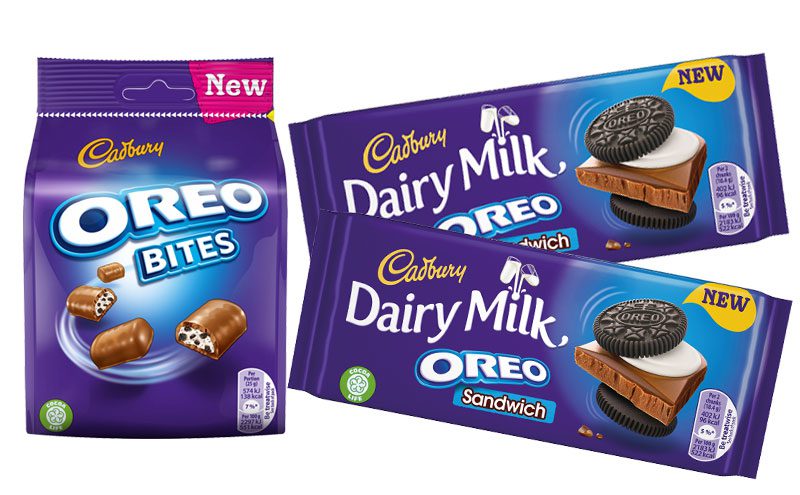 LOOKING at the NPD that's come from Mondelez in the chocolate category over the last few years, there's a clear pattern. Take a trusted brand and turn it on its head, whether that means rolling out a new format or throwing two much-loved treats together in the same SKU.
It's an approach that appears to be working with the firm's trade communications manager Susan Nash pointing to ongoing growth in the category which she reckons is driven by the Cadbury parent firm's strategy for new product development.
"As category leaders, we know that category growth is driven by brands that invest in both their core business and in exciting NPDs, ultimately to address the need state drivers of today's consumer and consumption occasions," said Nash.
There was no shortage of NPD in 2017 from Mondelez with the firm launching two new Cadbury Dairy Milk Oreo tablets in February and reviving its Cadbury Milk Tiffin brand in August while also expanding its Green & Black's brand with the launch of Velvet Edition, a dark chocolate with 'a more accessible flavour profile'.
Dark chocolate could be an area ripe for further NPD in the future, as the subcategory has enjoyed consistent growth over the last three years according to Mondelez and is now worth £211m – 5.7% of the total chocolate market.
In tablets, dark chocolate's performance is even better, with sales in 2017 said to be up 17% on the previous year.
[half]
£3.92bn
Value of the UK chocolate category, an increase of 1% on the previous year.
[/half]
[half_last]

1 million
Units of Easter chocolate sold every day during the season. Mondelez also reckons one Cadbury Creme Egg is sold every 10 seconds.
[/half_last]
– Mondelez International
• For this spring, Mondelez has returned to the tried and tested tactic of bringing two well-known brands together in a new format.
Building on the success of last year's Cadbury Dairy Milk Oreo NPD, it recently launched Cadbury Dairy Milk Oreo Sandwich in a new tablet that sandwiches a layer of Cadbury Dairy Milk chocolate between mini Oreo biscuits.
Cadbury and Oreo have also been united in sharing bags with the launch of Cadbury Oreo Bites. The new bags include small Cadbury bite-size pieces with an Oreo filling.
Francesco Vitrano, marketing activation director for chocolate at Mondelez International said: "Cadbury and Oreo has been a winning match since the tablet launched in 2012.
"We're bringing two sharing products to the chocolate category that are unlike anything else in the market."