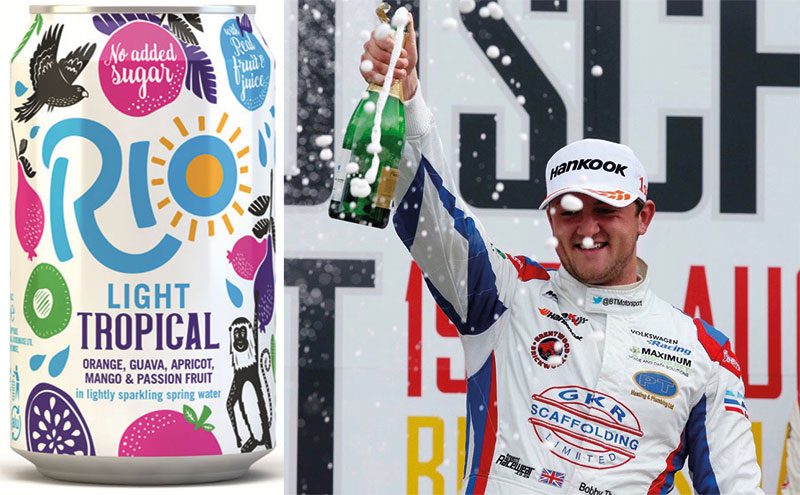 TROPICAL soft drink brand Rio has manoeuvred itself into pole position among racing fans thanks to a new partnership deal with British Touring Car Championship (BTCC) driver Bobby Thompson.
The new sponsorship deal will not only see Rio appear on TV screens through its association with 21 year old racing star Thompson, who will be the youngest driver to take to the track during the 2018 BTCC, but will also include a major sampling initiative with over 100,000 samples to be distributed to consumers at race events.
Rio also has plans in the pipeline for consumer and trade competitions to win VIP tickets to BTCC events throughout the summer.
Danielle Obbard, brand manager for Rio said: "At 21, having just been given the huge accolade of BRDC Rising Star status, Bobby will be the youngest driver in the 2018 BTCC.
"We are very excited about the partnership, which will give Rio exposure to a TV audience of over 20 million throughout the summer BTCC season as well as considerable social media coverage.
"More often than not when a consumer tries Rio for the first time they're hooked, so we're looking forward to the sampling campaign and to helping BTCC fans 'celebrate the sunny' with Rio whilst supporting Bobby."