Tropicana's new range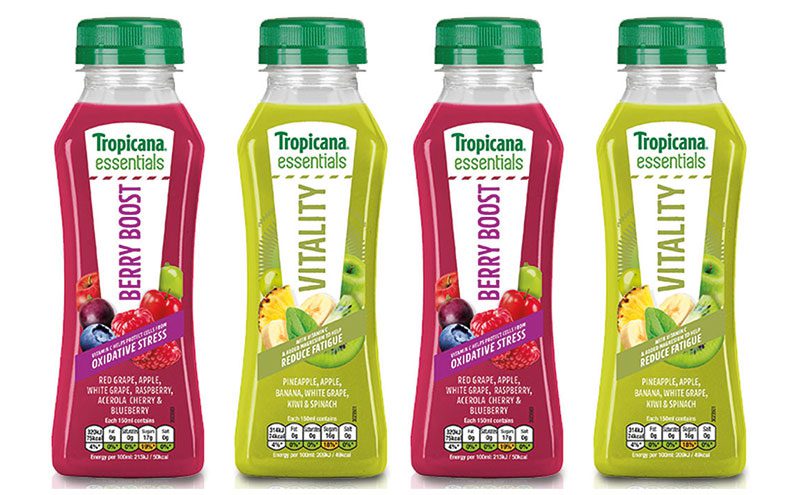 JUICE giant Tropicana has entered the functional market with the launch of its new Tropicana Essentials range.
The new range comprises two flavours, Vitality and Berry Boost, both of which are available in 330ml packs.
Both flavours are packed with a multitude of fruit and vegetable ingredients leading to a high vitamin C content.
Caroline Wildling, marketing manager for juices at Tropicana parent firm PepsiCo UK, said: "Functional juice is the fastest growing segment within chilled fruit juice but it is still a confusing place for consumers to shop.
"We're confident that Tropicana Essentials will become a beacon brand to attract shoppers to the fixture and help them better understand what functional juices can offer.
"We see Tropicana Essentials as an incremental opportunity for retailers looking to make the most of their chilled fruit juice sales with a delicious, functional juice for their shoppers."