Clarity required to grow household category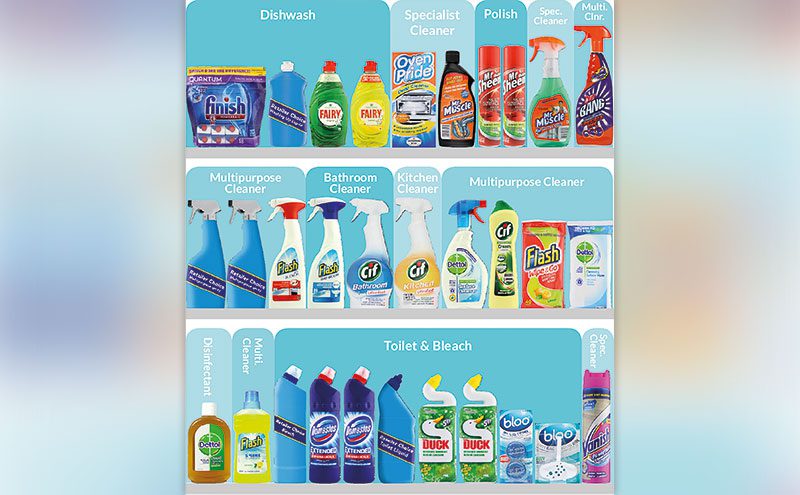 THE household category can be tricky for customers to navigate, packed as it is with a vast selection of cleaning options, making it vital retailers make their store as shoppable as possible.
To help combat the clutter, Unilever Partners for Growth advises retailers to arrange household products on shelf by room, to make life easier for consumers.
Unilever household category manager Mattiew Debrandes, said: "Merchandising household cleaning products by the room they are used in helps shoppers navigate the fixture and find what they need.
"Stock the core cleaning areas – bathroom, kitchen, bleach, dishwashing etc – and stock the best sellers in each area to avoid slow sellers sitting on shelf for too long."
Further merchandising advice offered by Debrandes included helping customers find the fixture by using clear signage, ensuring recognisable brands are on shelf, and stocking smaller more portable packs as PfG reckons convenience customers are more likely to be older with 60% of these customers walking to stores.
Nick Widdowson, Partners for Growth merchandising controller added that retailers should make use of PfG's online resources.
"Take 10 minutes to look at the Partners for Growth website to double check that you've got your range right and the products are laid out to best advantage. All the advice is there, free and on hand 24 hours a day, so you can ensure that your household category is spotless," he said.