With more smokers in the post-EUTPDII market expected to shift to RYO, interest in accessories is on the rise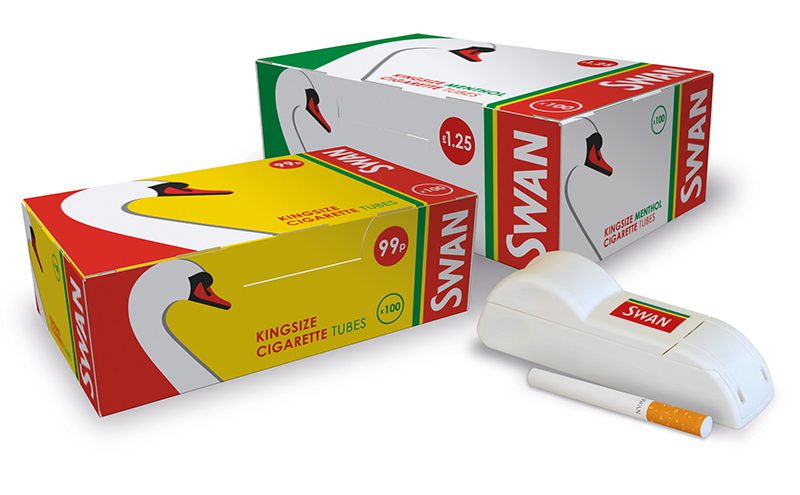 IT'S been a year of change for the tobacco category, with the implementation of EUTPD II spelling the end of smaller pack sizes on top of the introduction of plain packs.
The full impact of these changes will not be known for some time, but at this early stage there are already signs the market is changing, with anecdotal evidence from retailers and manufacturers' predictions pointing to a shift in favour of roll-your-own.
Certainly, the market for accessories remains buoyant according to tobacco accessories supplier, Republic Technologies (UK) Ltd.
"The tobacco accessories market in Scotland is currently worth £26.2m, with NPD and increased focus on merchandising driving growth in the category," said general sales manager Gavin Anderson.
"With consumers demanding more from the category, suppliers need to innovate to make their mark and this is a priority for Republic Technologies. We've worked with our customers to understand shoppers' needs, enabling retailers to drive sales of tobacco accessories in-store."

Republic Technologies said it has recognised the need for greater choice with NPD that taps into consumer trends, including:

• Swan Ultra Slim: the thinnest-ever Swan filter and a premium product aimed at smokers looking for a smoother taste, while reducing the amount that they smoke for health or financial reasons.
• Swan 'Eco' filters: the most environmentally-friendly Swan product ever, the filters are biodegradable, featuring a naturally-coloured filter and unbleached paper wrap.
• Swan Kingsize Cigarette Tubes: appealing to cash-conscious consumers looking for an alternative to ready-made cigarettes, the Swan tubing machines allows consumers to roll cigarettes with ease.
• OCB Virgin Slim & tips; a less refined paper for a softer smoke, with unbleached papers in a convenient pack, complete with 32 slim papers and filters for easy rolling.
"It's important to remember that although papers is the most buoyant area of the accessories category in Scotland, it's important to stock a broad range of products to meet customer needs," said Anderson.
"We would always recommend stocking a wide selection including core range filters, papers, matches and lighters, as well as the latest NPD."