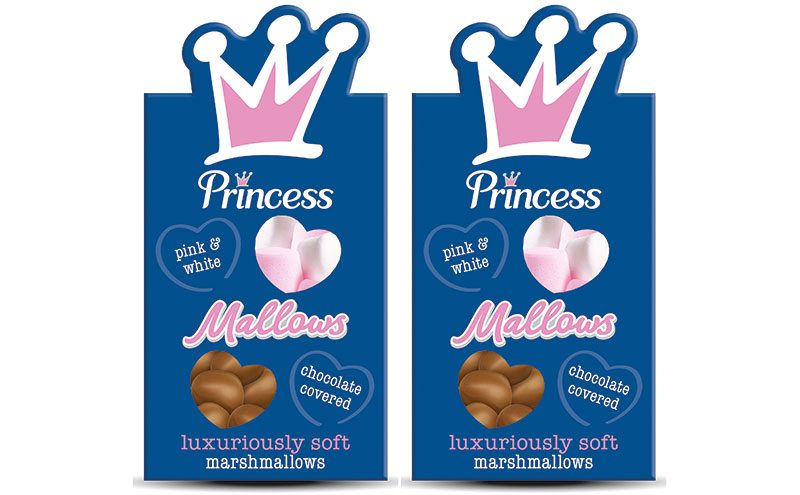 RETRO sweets brand Tangerine Confectionery has given its Princess Mallows a packaging makeover.
Available in packs of pink and white, or the new carton of pink and whites and chocolate-covered minis, the range is made with natural colours and flavours.

Marketing and category director Russell Tanner said: "Princess Mallows are one of Tangerine's much-loved ranges, and the revitalised packaging and the introduction of the carton will both strengthen brand appeal on the shelf, and give an updated feel to the flavours and packaging that people know.
"Updated to appeal to the brand's typical consumer, the revitalised packaging has a much cleaner appearance, designed to capture shoppers' attentions and maximise sales."