Three months of treat occasions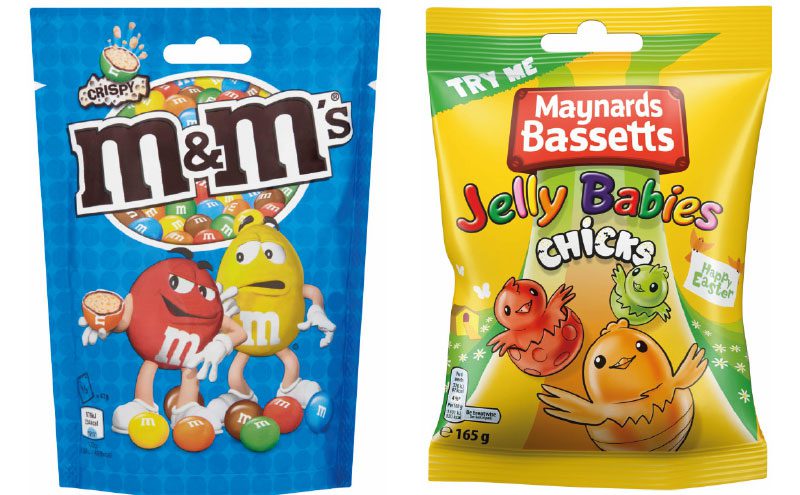 SPRING offers three opportunities for confectionery retailers, with Valentine's Day in February, Mother's Day in March and Easter Sunday this year falling on April 1.
And the advice from the big manufacturers is to stock up early and plan your merchandising.
Mondelez International, quoting IRI figures to claim the number one spot in chocolate bags, candy bags and self-eat, says the countdown to Easter should start as early as this month.
A spokesperson said: "Shoppers are looking to buy a seasonal treat for themselves and family to build excitement at the start and throughout the season."
Mondelez says its self-eat products grew by 14% last Easter and added that such products help to signpost the season and help start seasonal sales early.
The spokesperson added that the Easter countdown should begin in February and continued: "During this time, shoppers are looking to buy sharing products for guests and especially their children, in casual together-time."
New products are vital in driving category growth as they encourage trading up.
Mars agrees and a spokesperson there said: "Getting a fast start is crucial to making the most of the Easter season and accounted for 80% of growth last year.

"Early on in the season it is important to focus on self-treat products, which grew by 12% in Easter 2017, and drive the majority of growth during this time."
The Mars spokesperson added that although one in two people buy Maltesers products at this time of year with its Bunny being particularly popular there is still an opportunity to grow this best-seller by placing it within arm's reach of a shopper alongside the Maltesers Mini-Bunnies sharing pack which, it points out, is the number four sharing bag at Easter .
Trade marketing manager at Perfetti Van Melle, Mark Roberts, said that seasonal sales throughout the year require innovation.
He said: "Previous years of decline in seasonal branding lines has led to PVM widening its offering to ensure it is catering to both retailers who love novelty products, and also those who will still see a surge in sugar confectionery sales, but who may have less space, or want their products to have a longer shelf-life."
Roberts added that 33% of confectionery sales are impulse, so retailers should make sure it is highly visible throughout spring.
He added: "New products are vital in driving category growth as they encourage trading up, so keep up to date with the category by contacting your suppliers and reading the trade press."