There's more to spring sales than Easter alone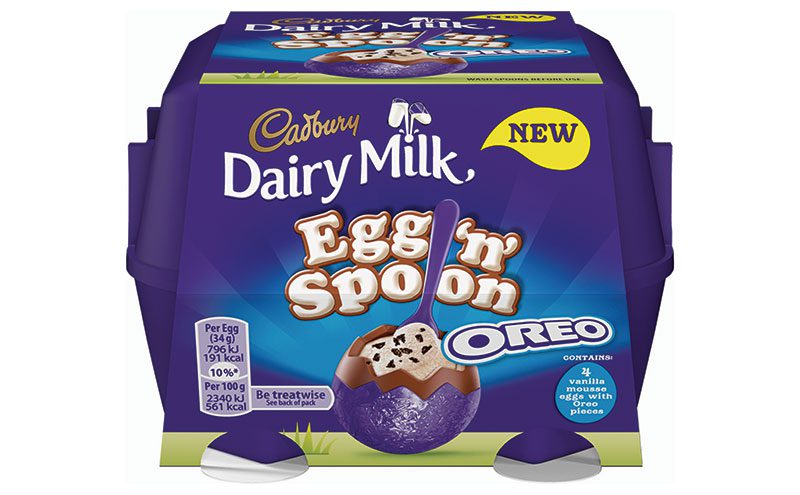 APART from Easter, other occasions in spring provide opportunities for confectionery sales according to Mondelez International.
A spokesperson said: "Spring gifting occasions, including Valentine's Day and Mother's Day provide a key opportunity for retailers to drive sales.
"The mini-seasons are important with Valentine's Day and Mother's Day being the key to the success, worth a huge £45m and £48m respectively."
The spokesperson added that the number one branded everyday gift at Valentine's Day is Cadbury Milk Tray, which is worth £39.2m, with 95% brand awareness.
But Cadbury Roses is also a popular choice, worth £47.2m in value sales and Cadbury Heroes is also popular at this time of year, worth £69.3m.
To help retailers get the most out of their confectionery range during these occasions, Mondelez has issued a list of top tips:

• It says stores should start introducing stock around four to six weeks ahead of the occasion and ensure you are fully stocked in the immediate lead-up in order to take advantage of emergency gifting and last-minute purchases.
• Another tip is to group gift products together, siting confectionery alongside flowers to encourage cross-category purchases.
• It also suggests using manufacturer POS to create seasonal displays and that retailers should consider a secondary siting of mini-seasons products, perhaps near the counter.
• And it adds that to make the most of these the occasions, retailers should ensure that shoppers can easily find their family favourites in-store for top-up shopping and distress purchases.