Cosy up to sweet sales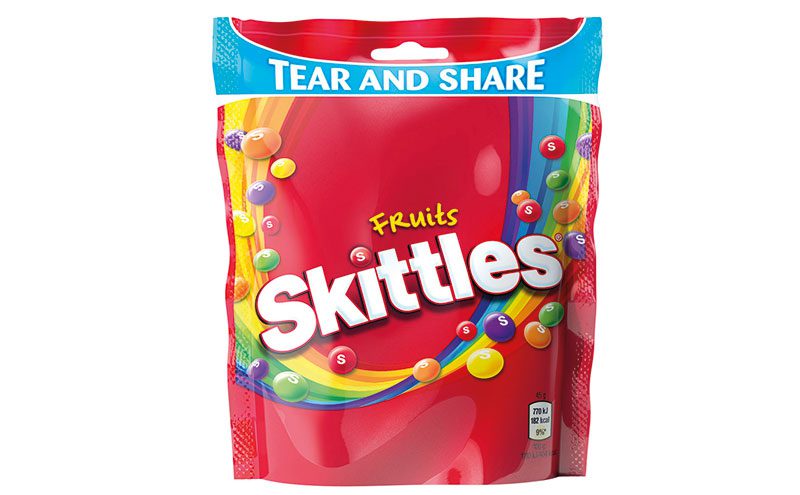 IT'S dark at night, it's dark in the morning and when it's not wet it's bitter cold, winter in Scotland is definitely no picnic, but it's possible even the season's heaviest rain clouds can have a silver lining for convenience retailers.
With wild weather making evenings on the couch more appealing than ever, the Big Night In occasion offers plenty of opportunities for retailers, not least of all in the confectionery category.
Dan Newell, confections marketing manager at Wrigley, the firm behind Skittles, reckons the Big Night In trend shows no signs of stopping.
As family and friends across the country gather indoors, sharing becomes key to confectionery sales, and Newell reckons retailers should look to larger pack sizes to take advantage of this.
"The popularity of confectionery share bags continues as consumers continue to keep a tight hold on their purse strings, spending less money on evenings out and instead staying home to enjoy a big night in," he said
"The Big Night In remains a key sales opportunity, as consumers are more conscious of their spending."
To take full advantage of customers making their retreat to the great indoors, Newell suggests retailers signpost confectionery with displays that highlight their night in enhancing potential.
"Creating a clear display that communicates the 'Big Night In occasion draws shoppers into the fixture and cross category promotions will certainly encourage incremental purchases.
"Remember to focus the display on products that are ideal for sharing such as Starburst 'Tear and Share' Pouches, which are great as they are individually wrapped and offer a variety of flavours for everyone," he said.
Wrigley customer excellence director Jon Eatly echoed Newell's call for retailers to turn heads, weighing in with his own suggestions on merchandising steps that should see the category stand out in convenience stores.
[box style="0″]
With 47% of consumers spending less money on out-of-home entertainment and 50% eating out less, the Big Night In remains a key sales opportunity as consumers are more conscious of their spending.
– Wrigley research
[/box]
"Use eye-catching POS materials to draw attention to your confectionery display encouraging customers to buy on impulse. Make the most of your display and interrupt the shopper with eye catching confectionery secondary displays, clearly labelled with price and P.O.R," he said.
"Ensure shoppers are aware of the choice and range on offer by keeping a clear and tidy confectionery display and merchandising by format and sub-category – e.g single serving fruit confectionery, share bag fruit confectionery, single serving chocolate confectionery, chocolate Blocks, sharing bags chocolate etc."