Aberdeenshire institution Mitchells The Dairy Shop and Tearoom shut up shop last month after serving the community for the last nine decades. Shortly before closing, co-owner Keith Whyte spoke to Scottish Grocer about the tough decision the family had to make
ESTABLISHED in 1928, Mitchells The Dairy Shop and Tearoom had humble beginnings.
Founders Elijah and Agnes Mitchell started the business from their own house in the market town of Inverurie, Aberdeenshire, producing the oatcakes for which Mitchells is still acclaimed.
They converted the rear of the house into a tearoom and made enough money from that to buy a milk round, which was so successful they were able to buy the property next door and turn it into a shop.
Down the decades the business remained in the family, becoming a vital part of the town and its community.
In recent years the store became renowned for its local sourcing policies, collaborations with producers and efforts to improve sustainability, winning numerous awards from Scottish Grocer and others along the way.
However, last month, the store's current owners Patrick Mitchell, his daughter Judy and son-in-law Keith Whyte announced it would be closing its doors.
Keith told Scottish Grocer that challenging trading conditions in Inverurie, the economic downturn in the North East and the changing nature of retail had all played a part in the decision.
"When this business began it was the only grocers and the only tearoom in Inverurie," he said.
"You can't expect things not to evolve. I think at the last count there was something like 36 places you can get a tea, coffee and cake offering in town. Inverurie has a 24-hour Tesco, Morrisons, two Co-ops, there's a Sainsbury's in the next village, Asda at Dyce, Marks and Spencers, Poundland, Home Bargains, Iceland, Farmfoods, Aldi and Lidl. For a smallish town that's a lot of competition. Once people have switched to the discounters and are saving £50 on their weekly shop, they're not going to switch back.
"You can blame the council, blame planners, but it's not their fault, it's just the evolution of the marketplace."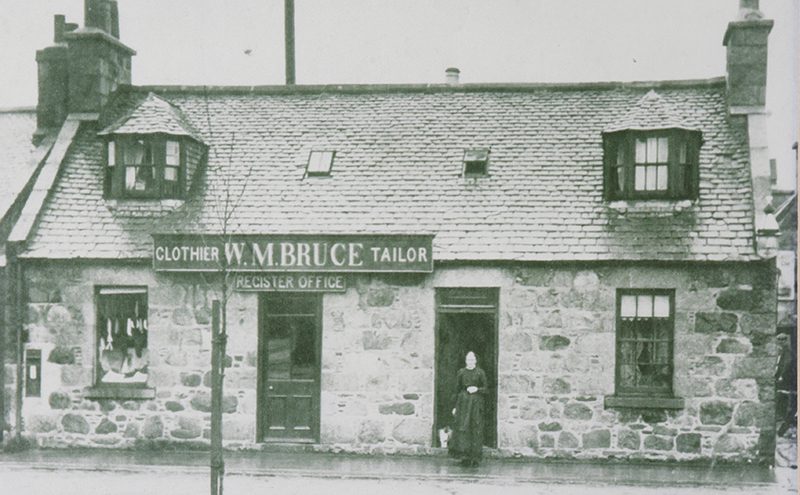 As an independent, family-owned business with a focus on quality, Keith said Mitchells had, for a time, been able to offer customers something they couldn't get elsewhere, but this was no longer the case.
"We used to have an enviable and acceptable point of difference with particular products, but more and more savvy producers are supplying to the discounters now. Aldi and Lidl are now putting a big focus on local, Scottish brands," he said.
"A few years ago, customers weren't interested in the discounters because they didn't recognise the brands, they didn't know where any of the products came from. Now, many of our suppliers have seen an opportunity to grow their business through the discounters and have grabbed it. I can't knock them for it.
"Everything's just been getting more difficult, particularly with the demise of the oil and gas sector. Workers have seen wages cut, hours cut, and have had to rethink where they shop.
"To hear folk talk about their memories of Mitchells is lovely. Sadly, you cannot run a business on sentiment."
"A lot of people are very supportive and have been determined to keep coming in, but they'll come once a week instead of three or four times. And that makes a big difference to any shop. It has been tough.
"We tried to think of everything we could to stay in business, but we just couldn't come up with anything we hadn't already tried. We asked customers what else we could we do that we weren't doing and the number one answer was: you need to be cheaper.

"It is disheartening, when you like to think you're providing a quality service and good local and national produce, that the first thing everyone says is you need to be cheaper. Where do you go from there?
"I don't think as an independent, single-store business, we were ever going to be able to compete on price. Not that we're expensive, but people perceive us that way. And when you're getting to the stage where you can buy your fruit and veg cheaper from the discounter than from your own suppliers, you just wonder what's the point."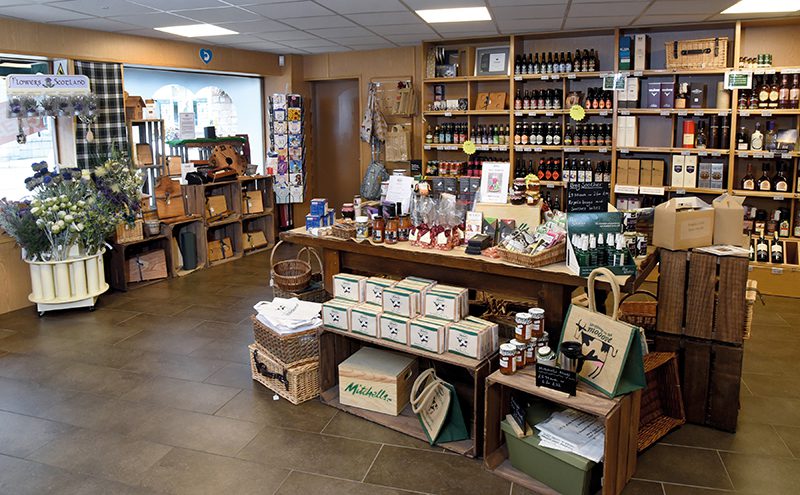 The news of Mitchells' closure has come as a shock to the Scottish convenience retailing community, but is felt most deeply among the people of Inverurie, who have expressed their sadness and regret in countless comments, messages and social media posts.
"We had some really nice comments from people who said Mitchells gave their kids their first job and improved their life skills. One of our customers is 94 and she doesn't remember Inverurie without Mitchells.
"Some of the cards and letters have been really appreciated. To hear folk talk about their memories of Mitchells is lovely. Sadly, you cannot run a business on sentiment," said Keith.
Many have been keen to hear what will happen to the building now, to Keith and Judy – and, perhaps most importantly, to their long-serving mascot and Inverurie icon Mooriel the cow.
"We've been telling people Mooriel's going to grass at one of our farms, but we haven't decided what's happening to her," said Keith.
"We like to think she could continue to be a part of Inverurie. She has been a big part of people's lives."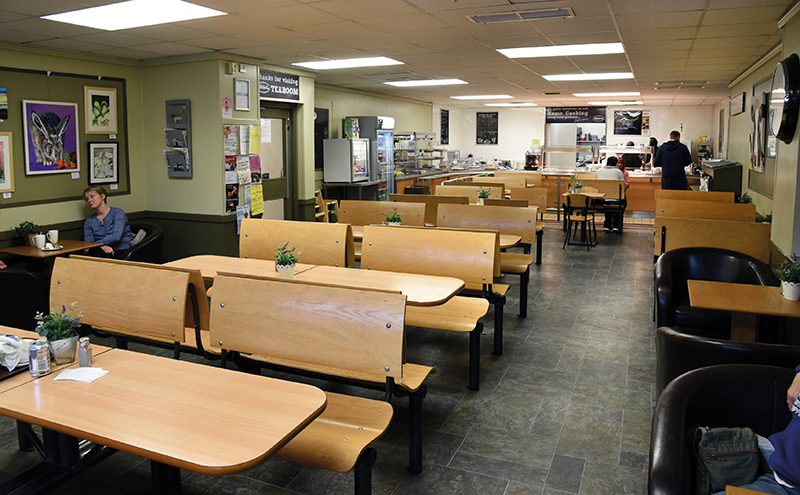 As for the property and its owners, there are no set plans.
"We're just going to take stock and have a think about what we're going to do. It will take a while to wind down," said Keith.
"After 89 years, we've had a good innings. We'll have some terrific memories, but latterly the challenges were getting in the way of the more enjoyable aspects of the business.
"We're hopeful our stopping will be a bit of a positive story for other local businesses. They might see some more trade.
"Certain things have had their day and we have to accept that. It's a challenging time and a challenging area in which to be doing business in Scotland.
"Hopefully the businesses that are still here and that come here in the future can make a success of it and last at least 89 years themselves."