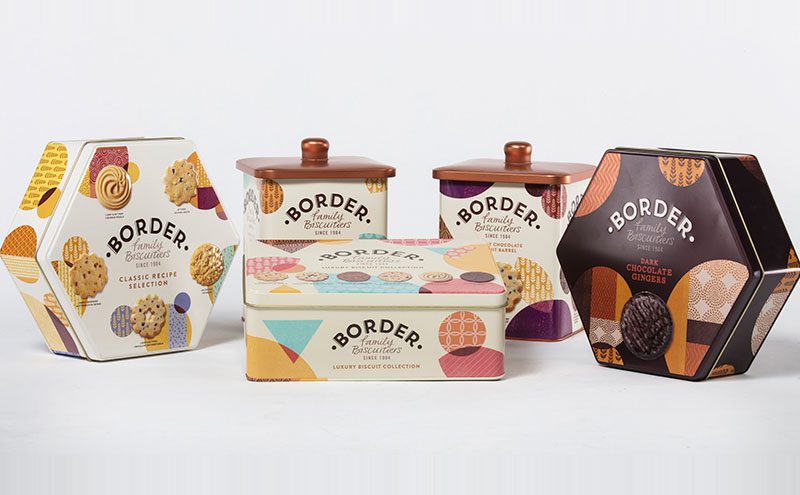 BISCUITS can bring festive cheer this Christmas according to Border Biscuits, with the firm suggesting premium treats are well placed to help retailers cash in on the season.
Lesley Ann Gray, brand innovation director at Border Biscuits, highlighted market research which suggests consumers are increasingly turning to biscuits at a higher price point.
"Market research indicates that consumers are opting for quality, indulgent sweet biscuits over quantity," she said.
"We are continuing to perform well in the special treat market and we are growing five times as fast as the category. With a retail value of £12m, up 11.4% year on year, we are ranked 16 in the top 20 sweet biscuits in the UK."
Our Christmas gift range exceeded expectations last year with a 9% increase in value and 5% in volume.
The Border brand innovation director said that the firm's Dark Chocolate Ginger biscuit, which turns 30 this year, continues to go from strength to strength, forming part of the biscuit maker's core range, a key growth driver.
"Our timeless Classic Recipes range is at the heart of our portfolio and the best sellers from this range include our Milk Chocolate Viennese, Lemon Drizzle Melts, and larger sharing packs."
With gifting taking on a much larger role over the festive period, Gray reckons retailers would do well to stock a premium biscuit range to meet the uptick in demand for well-presented SKUs suitable for treating friends or family.
"Biscuits are the universal gift and market research by Mintel indicates that 59% of consumers believe that sweet biscuits would make a nice present at any time of the year," she said.
"Our 400g sharing pack offers a quality biscuit selection and exceptional value for money with six best-selling varieties included in every pack. Sales are up 136% year on year on this SKU alone. The eye-catching packaging of our sharing pack makes it perfect for informal gifting occasions, or as an affordable alternative to chocolate or flowers.
"Our Christmas gift range exceeded expectations last year with a 9% increase in value and 5% increase in volume year on year," she said.
"We have enhanced the range even further for 2017, with new variants and contemporary packaging to increase shelf stand out during the busy festive sales period."