Treats take on new life at Christmas time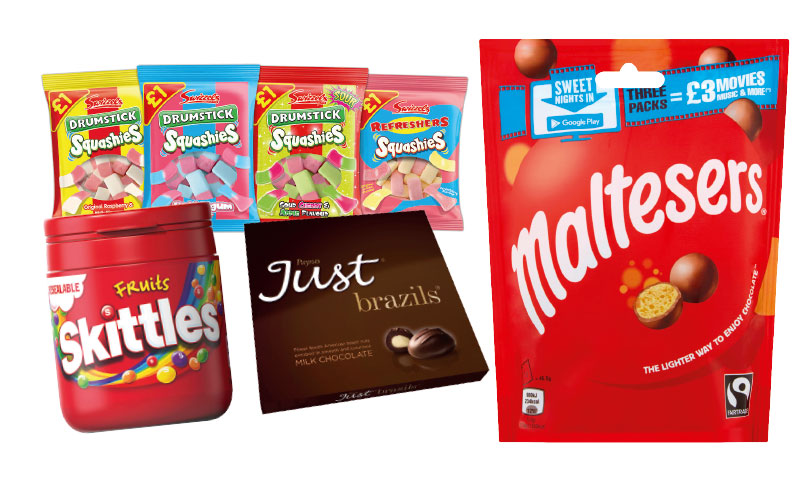 EXPANSIVE lists, long hours, the occasional snotty child – retailers and Santa Claus face a lot of the same challenges at Christmas time. But unlike Old St Nick, Scotland's stores face some stiff competition over the festive season.
To come out on top, firms behind some of the most popular sweet treats of the season have offered some advice on how to get things right.
[half]
[box style="0″]
56%
Of customers purchasing confectionery had not planned to do so before visiting the store.
– Pladis
[/box]
[/half]
[half_last]
[box style="0″]
11%
Confectionery at the checkout contributes up to 11% of incremental sales at Christmas time.
– Mars
[/box]
[/half_last]
Andrew Ovens, marketing manager at Big Bear Confectionery, believes failure to prepare is preparing to fail, as customers head out to stores with a variety of needs.
"It's important to be fully prepared ahead of the festive season to ensure you're meeting the different needs of the Christmas customer. We know that consumers amend their shopping habits at Christmas and are far more open to trading up and enjoying a little indulgence," he said.
One area where retailers can reap rewards from December's celebrations is in the gifting chocolate category.
"Gifting chocolate should be a key consideration. Our Just Brazils range is consistently popular in the gifting category – the product sees hand-gathered South American Brazil nuts double-enrobed in milk or dark chocolate.
"When focussing on boosting sales for a premium boxed product, think about using a box for samples. If customers can try the product, they might be more likely to buy it. Our research has shown that Just Brazils stand up to the test and we have found trial leads to purchase with this product," he said.
Dan Newell, confections marketing manager at Wrigley, echoed Ovens' assessment of the opportunity Christmas presents for confectionery and suggested that one of the keys to success in this area lies in smart merchandising.
"Visibility is key in such an impulsive category so popular Christmas confectionery items should be located at eye level, at 'buy level' to take advantage of incremental sales. Your seasonal display should be in place by the end of September.
"Ensure shoppers are aware of the choice and range on offer by keeping a clear and tidy confectionery display and merchandising by format and sub-category e.g. single serving fruit confectionery, share bag fruit confectionery, single serving chocolate confectionery, chocolate blocks, sharing bags chocolate etc.," he said.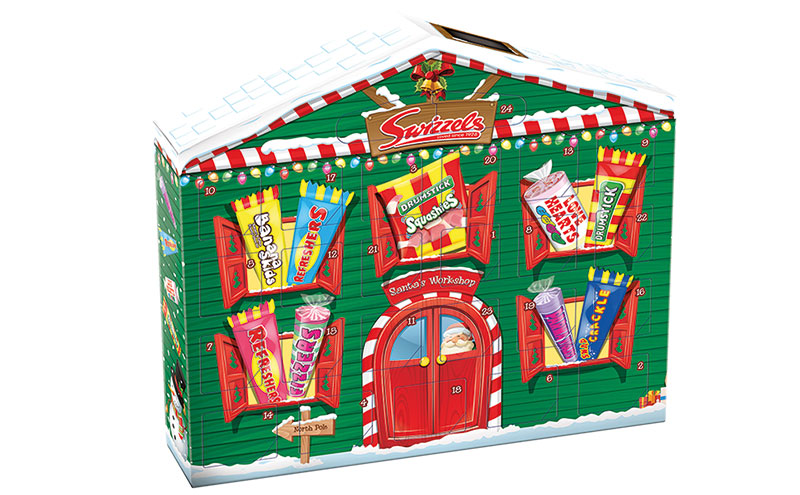 There are few places in store were products are more visibile than at the checkout, and that's where Bep Dhaliwal, trade communications manager at Mars Chocolate UK reckons retailers can really put their range to work.
"Confectionery at checkout contributes up to 11% of incremental sales at Christmas so retailers should prioritise this location during the festive season," she said.
The checkout may present a prime opportunity, but it's not the only area where confectionery can shine at Christmas. Dhaliwal also suggested retailers stock up on sharing packs to meet an uptick in demand that comes from present shoppers.
"Chocolate for sharing is the number one food and drink category shoppers are willing to spend money on at Christmas, making boxed chocolate a great option for consumers looking to buy a 'safe' gifting option that everyone will love, or that extra special gift for a loved one," she said.
There aren't many who would turn their nose up at a fancy box of chocolates, but with many shoppers working through Christmas lists that reach from the ceiling to the floor, value options are also essential during the festive season.
Retailers should keep in mind that consumers seek out value-for-money gifts over the Christmas period.
Mark Walker, sales director at Swizzels, reckons stocking up on value-for-money gifts is a good way for retailers to go about having a merry Christmas.
"Retailers should keep in mind that consumers seek out value-for-money gifts over the Christmas period, particularly when it comes to confectionery," he said.
Walker also highlighted merchandising and display as vitally important to generating category sales, and he suggested setting confectionery apart to catch customers' eyes this Christmas.
"Merchandising and display is key over the festive period. To ensure shoppers can easily find products they know and love at Christmas, sugar confectionery should be displayed in a separate confectionery fixture, or alongside other festive-themed goodies to encourage purchasing," he said.