Brands and format choice stars of the season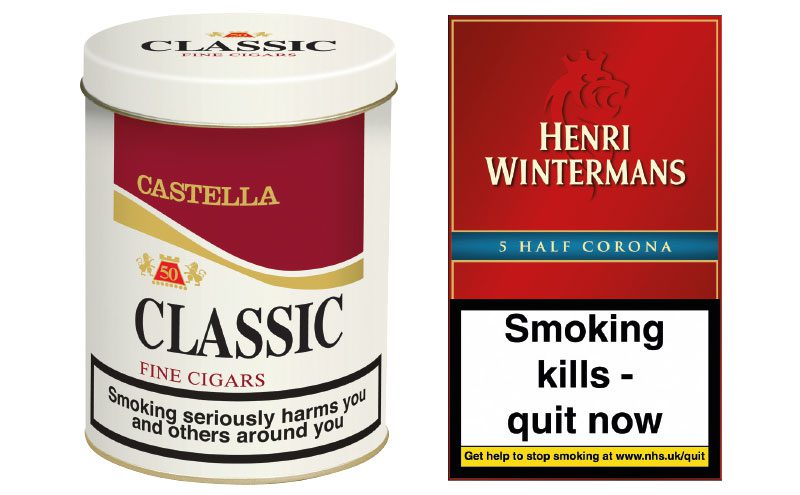 FOR some, cigars are synonymous with celebration, as many consumers choose to indulge at a wedding, over Christmas or simply when a plan comes together, marking the occasion with a treat from the tobacco gantry.
As the festive season approaches, some of the biggest names in tobacco have weighed in with their assessment of the cigar category at present as well as offering some advice on how retailers can make the most of these SKUs going forward.
Jens Christiansen, head of marketing and public affairs at Scandinavian Tobacco Group UK (STG UK), said that as we move closer to the festive season "cigars present a great opportunity for retailers to increase their sales".
"Figures show that sales of cigars in December last year went up by 10% in comparison to the previous month, with larger cigars from the medium/large cigars segment, such as Henri Wintermans Half Corona, reporting a 20% increase."
It's imperative that retailers offer a wide range of brands to ensure they maintain customer loyalty.
Christiansen advised that it may be wise to boost cigar stocks in anticipation for a festive lift in fortunes, particularly among larger formats.
"By ensuring they are fully stocked with the right cigar offering at all times retailers will be well placed to take advantage of the seasonal sales on offer," he said.
"While the desire for celebratory cigars around Christmas presents a great opportunity to grow cigar sales, in order to fully make the most of this opportunity retailers should make sure they are offering a strong range of cigars from all segments, at all times throughout the year."
Andrew Miller, head of field sales at Imperial Tobacco UK agreed that cigars are subject to seasonal lifts in sales, with uplifts visible during the summer months as well as at Christmas.
[box style="0″]
£77.5m
The small cigar segment is now worth £77.5m in the UK
– IRI Marketplace provided by STG UK.
[/box]

However, while retailers may wish to broaden their range over Christmas, Miller warned against the pitfalls of stocking too few formats throughout the rest of the year.
"Range is key," said Miller, "Many consumers will choose different cigars for different occasions, meaning it's imperative that retailers offer a wide range of brands to ensure they maintain customer loyalty.
"If retailers only have room for a few brands, then stocking bestsellers – which would certainly include our large Castella cigars at this time of year – also makes sense."
Larger cigars do shine at Christmas according to Miller, but to take full advantage of the opportunity cigars afford, retailers might find it worthwhile to look at what other formats work.
Christmas may bring a welcome lift to sales of larger formats, however figures provided by Miller suggest good things really do come in small packages when it comes to cigars.
"The UK cigar market is separated into three segments; miniature, small and large. Brands from the miniature segment have increased their market share in recent years, now accounting for 73% of all retail cigar sales.
"Small cigars, meanwhile, account for around 24% of market – and large cigars 3%," he said.
[box style="0″]
Worth £198.5m,
the cigars category presents a significant sales opportunity for retailers during the festive period.
– Jens Christiansen, Scandinavian Tobacco Group UK
[/box]