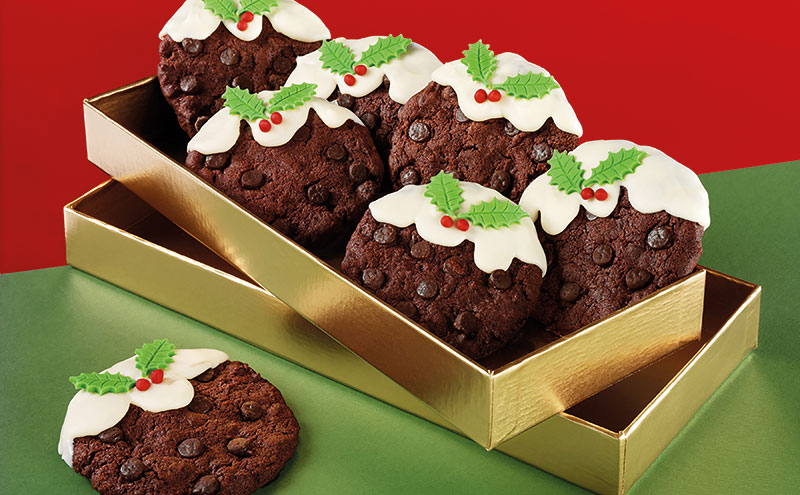 THERE has been no shortage of political scandals over the last 12 months but for home bakers, the ultimate tectonic shift may well have been the changing of the guard on the Great British Bake Off, with the show that's inspired so many to put on a pinnie moving from it's BBC home to Channel 4 putting the nation's passion for baking under stress.
All worries over the move appear to have been unneccesary however, with the nation's passion for baking seemingly as high as ever, a mood which has been noted by Dr. Oetker as one which retailers should jump on this festive season.
Jan McKee, executive head of marketing at Dr. Oetker UK suggested retailers should be prepared to again surf a home baking wave through the festive season.
"Christmas is the biggest occasion in the home baking calendar, representing £35.6m worth of seasonal sales in 2016," she said. "More consumers are baking in the run up to Christmas, having been inspired by the Great British Bake Off in the autumn and creating both traditional Christmas recipes as well as fun, creative cakes for children's parties and family gatherings."

Figures produced by Dr. Oetker show the firm's sales grew 6.1% to £8.8m over the eight week festive period last year, with the strongest performance coming from flavours, up 43%, chocolate, up 24% and sprinkles, up 24%.
"In terms of what to stock; icing, chocolate, marzipan and flavours are by far the biggest products in value sales for the period, as key ingredients for traditional festive bakes such as Yule logs and Christmas cake," said McKee.
"Consumers are also baking Christmas pudding, gingerbreads and creative themed treats, as well as festive breads and sponges including seasonal flavours such as cranberry. Home bakers are also being more creative with themed biscuits and cakes, it is therefore important to have a good range of creative decorations in addition to the core baking aids and ingredients."