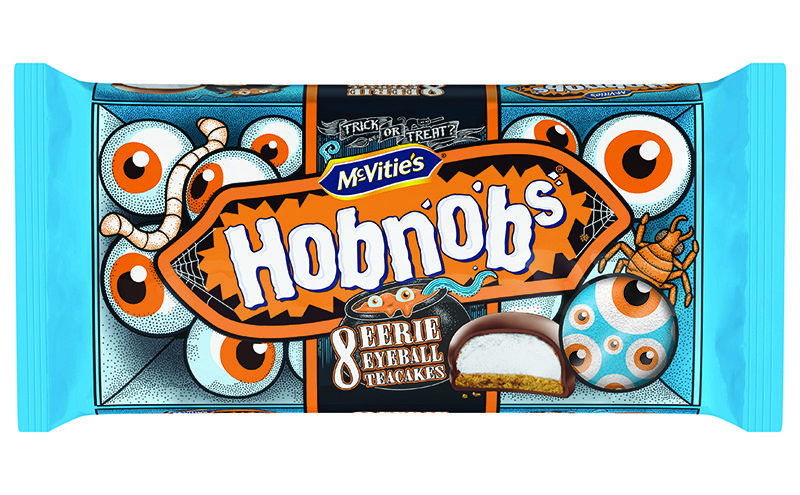 SCREAMING onto shelves in time for Halloween, the latest seasonal range from McVitie's injects a bit of terror into two of the firm's biggest brands.
Jaffa Cakes and Hobnobs have both been given a spooky makeover, with new look Halloween inspired packaging and some surprise ingredients.
The seasonal range includes McVitie's Hobnobs Eerie Eyeball Teacakes, McVitie's Jaffa Freaky Cake Bars, McVitie's Jaffa Lemon and Slime Cake Bars, and McVitie's Hobnobs Toffee Apple Flapjacks.

All seasonal packs are available across both grocery and convenience at an RRP of £1.
Ailsa Duguid, brand manager at McVitie's Cake Company commented: "We're confident our new range for Halloween will catch the eyes of shoppers as they look to stock up on delicious treats this Halloween. With Halloween continuing to be one of the top three seasonal events on the retail calendar, this is a fantastic opportunity for retailers to capitalise on, especially in the cake aisle."