First Minister's move to bring petrol and diesel deadline forward criticised by Petrol Retailers Association chief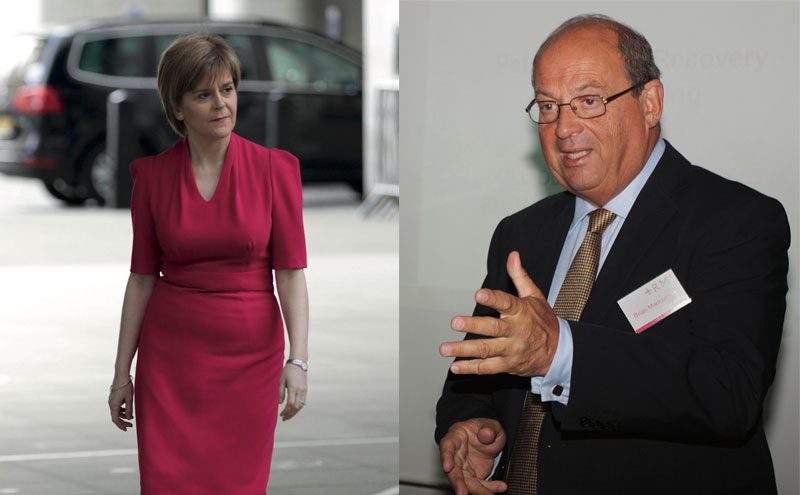 PLANS set out by the First Minister to outpace the UK Government's aim to ban the sale of new electric and diesel powered cars by eight years have come under fire from the Petrol Retailers Association amidst concerns over the scale of the task at hand.
Brian Madderson, chairman of the PRA, has questioned the Scottish Government's proposal to increase the pace of electric vehicle adoption.
"Is it really necessary to bring what is going to be a massive technical, social and financial challenge forward by as much as eight years?" said Madderson.
Should the Scottish Government stick to its timetable, consumers purchasing a new car in Scotland would need to choose from either an electric or hybrid car from 2032, although Madderson has called into question the resources being dedicated by the government to such a large transition.
"Governments have and will continue to provide some form of funding but it is nowhere near the level of funding required to meet the time objectives they've set for themselves," he said.
Madderson warned that consumers have highlighted a number of concerns over the viability of electric-powered vehicles including the distance between charges (today's new petrol and diesel cars can typically cover over 300 miles on a full tank before refuelling), the availability of charge points, and the time it takes to charge an electric car where provisions are available.
"I think the consumer is going to need some very strong arguments to move from a tried and tested system," he said.
The PRA chair also highlighted the potential cost to retailers beyond the expense of charging equipment, as many forecourts currently do not have the electric supply to provide fast charging.
Forecourts providing fast charging for electric cars currently require an electric supply that can provide 100kVA of power – the electric supply to a typical UK household sits between 13kVA and 23kVA.
Despite the Scottish Government's plans to bring forward the deadline for sale of new fossil fuel powered cars, Madderson said the UK Government has confirmed that its ban on new petrol and diesel cars will not apply to hybrid cars, including those that use energy recovery systems and do not need to be plugged in – meaning petrol and diesel pumps are unlikely to disappear any time soon.