New tech can take a store to the next level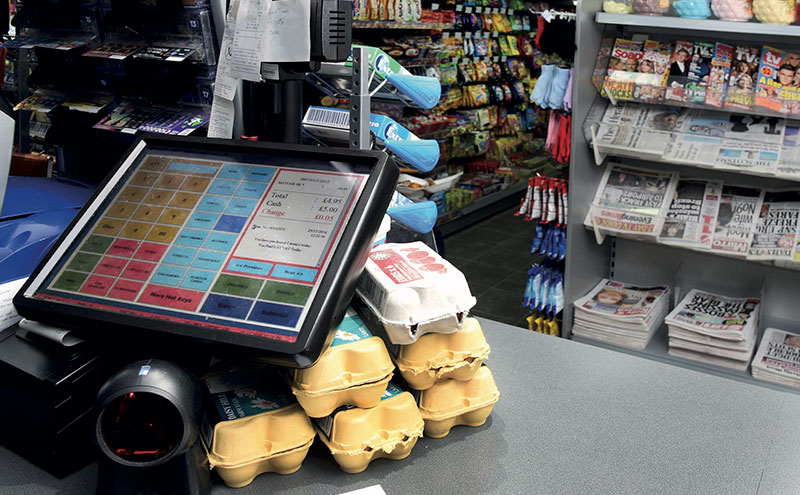 TECHNOLOGY is all around, and the business owners who are best equipped to take advantage of new developments can get a real leg up on the competition.
To help retailers make the most of the opportunities new technology provides, a number of firms from across the tech and equipment sector have weighed in with their suggestions of where retailers may want to consider investing, and some simple steps that should improve performance in store.
Stuart Geekie of HY Group (UK) reckons technology is going from strength to strength in the retail sector, carving out new avenues for customers seeking convenient ways to shop, and he doesn't think these advances are exclusive to the big multiples.
"Within the retail sector, technology continues to thrive and open up new ways of shopping for consumers," said Geekie.
"Innovative technological advances are often seen as exclusive to the larger, more established chains, particularly fashion retailers; however, convenience stores can also take advantage of such developments to stay ahead of the curve."
Geekie suggested that self-service checkouts, now a staple of the supermarkets, could have their advantages in convenience retailing by smoothing out the shopping experience for customers.
Digital signage offers will not only enhance brand image but also give a slick, cleaner finish to stores.
"For instance, self-scan checkouts allow for frictionless customer shopping journeys and can speed up queue time.
"Consumers are used to self-scanning during their weekly shop in one of the 'big six' supermarkets, so seeing similar equipment at their local convenience store will subtly create fluidity between the two different types of shopping, meaning customers begin to see it as more than a place to simply pick up a carton of milk or a loaf of bread," he said.
It's not just in self-service where convenience retailers should consider investing, in Geekie's view. Digital signage is another area in which he believes there's ample opportunity to use technology to increase basket spend.
"Digital signage featuring special offers will not only enhance brand image, but also give a slicker, cleaner finish to stores," he said.
"If multiple digital displays are viable, a key position to install such technology is at the till.
"Customers are used to being offered deals at the point of purchase, so eye-catching ticker signs, for example, can highlight current promotions and encourage impulse purchases."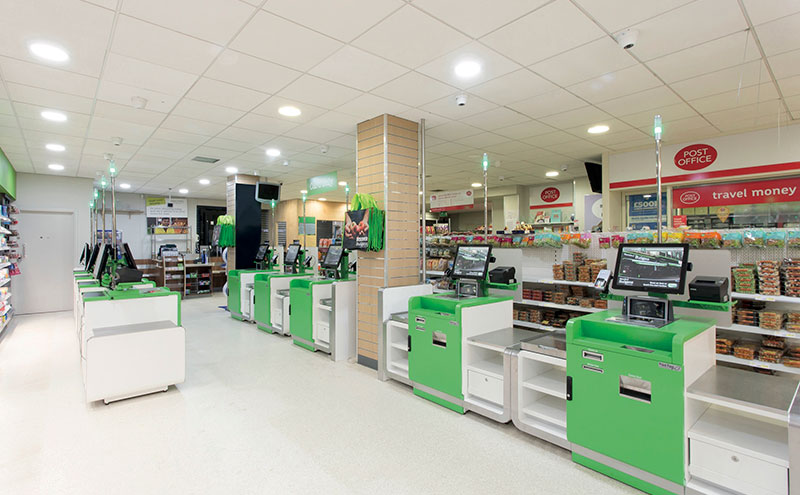 Self-service checkouts and digital signage may represent a bit of a leap for some retailers, but there's hardly a store that can't make use of a modern EPOS system and Geekie suggested this technology should be top of the list when considering where to invest.
"EPOS technology is something that's highly popular across all sectors in retail, but it has particularly improved the purchase process in convenience stores.
"Convenience stores should offer an efficient, cost-effective shopping experience by nature, so EPOS should be at the very top of such stores' priorities when it comes to technology."
Modern equipment at the till point can certainly make transactions smoother, as well as offering retailers valuable insights into spending habits and improved stock control, but there are other steps that may be worth considering to further enhance the customer experience in-store.
David Collings, director of sales at DC Payments, reckons installing a cash machine is one such investment worth considering.
Collins suggested that while card payments and mobile technology are certainly performing well, hard cash still has its place.
Retailers must take the step to educate themselves, even asking younger members of staff.
"We all know that when customers withdraw cash at your premises, they frequently spend it with you, so that's a good reason to have a cash machine at your location," he said.
"Sometimes I meet retailers who have a 'minimum spend' on their card or POS terminal. When I ask why this is, it's simple economics; we all know margins in the retail trade are tight and when you add the fee to accept a card your margins are cut even further – it's the complete opposite with a cash machine. For every cash withdrawal made at your site you will receive commissions – not a payment like a card terminal."
There is definitely no shortage of equipment and gadgets out there for retailers to choose from. On the one hand, convenience retailers do not have the budget of the big multiples, but on the other, their relatively smaller size does give them an advantage when it comes to adopting new tech according to Natalie Lloyd, head of PR for Zapper.
"Convenience stores are small enough to be agile and move quickly. They need to take advantage of advancing technology.
"This technology can be used to communicate with customers and is more measurable. Stores can analyse their reports for a campaign and benchmark their findings. Plus, with digitised promotions, they can see what offers or messages drives which habits and purchase," she said.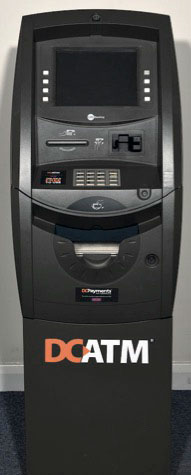 It may be worthwhile to bring something new in store and there are plenty of pieces of technology that promise the ability to improve a retailer's fortunes. However, with so much on the market it's not always obvious where the wisest place to invest would be.

Lloyd suggests that to get the best feel for areas worthy of investment, retailers rely on a technique that's a bit more old fashioned than the equipment they may be considering.
"Word of mouth is the most trusted. Retailers should look at what is working for their friends, fellow retailers and heroes to see how this would work in their store.
"They could also follow both social and print media, even just reading the tips section.
"Retailers must take the step to educate themselves, even asking younger members of staff who might be more tech savvy, and understand the value of what different technology offers."
Relying on younger staff isn't just helpful for investing in new equipment. Lloyd reckons it's also a smart move when planning a store's social media strategy.
She suggested that even taking small steps on social media can pay dividends in a store, but only if the retailer has managed to get to grips with how the technology works.
"Even if they just have a Facebook page and start with offers and updates to engage the local community.
"However, to embrace technology, retailers must understand how it works, not just expect it to work automatically," she said.
And just as technology can be great for generating sales, Lloyd reckons modern equipment can also prove to be a vital tool when it comes to loss prevention.
"Shoppers will always try to push the boundaries and as technology improves so retailers can gather clearer evidence to catch thieves in their store.
"With more discreet in-store CCTV, higher definition digital displays and even apps like Zapper whereby credit card information is regularly verified, it's becoming increasing more difficult to take advantage of retailers."
[box style="4″]
How tech can boost footfall
"Look at bringing online to in-store shopping – click and collect services drive footfall in store, and save the hassle of receiving a delivery at home when you're out and about.
"Plus, when a shopper comes in store to collect parcels, this is an ideal chance to increase sales with offers and promotions for last minute purchases."
– Natalie Lloyd, Head of PR, Zapper
---
"Every week we see bank closures, which means only one thing, as the banks lose customers who require cash and need to find it somewhere; why can't that somewhere be your business? By having an ATM, you can deliver an important service to your community whilst also attracting new customers to your door."
– David Collings, Director of sales, DC Payments UK Ltd
[/box]