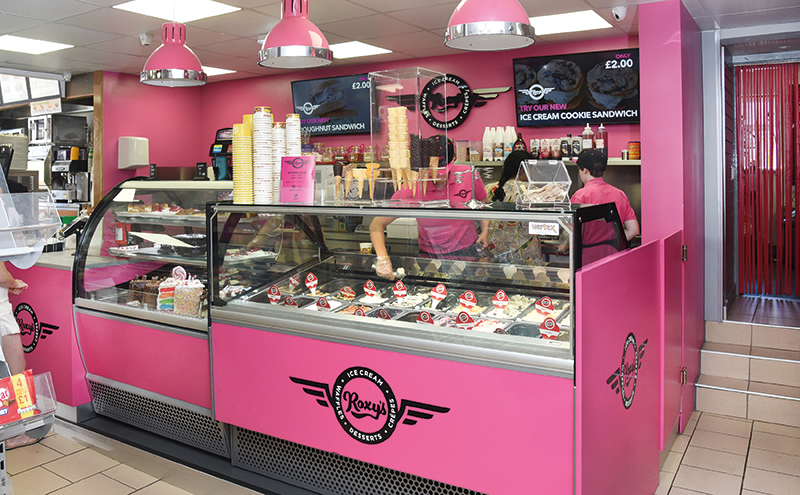 [box style="0″]
Winner details
Symbol: Family Shopper
Franchises: Subway, Post Office
Concessions: Roxy's Desserts
No stranger to retailing accolades, Mo was honoured with the Scottish Grocer Industry Achievement Award in 2014.
Mo got his start in retail around four decades ago, working in his parents' Bellshill store at the age of ten. The retailer previously ran Premier Mo's in Blantyre's Coatshill area.
In addition to his digital loyalty scheme and delivery app, Mo engages with his customers through social media competitions, gathering data and offering prizes.
Keen to keep ahead of the game, Mo visited Estonia in March where he was able to view the European nation's deposit return scheme first hand.
[/box]
RETAILING is a competitive game, which is why any edge a store can get over the competition is one worth having.
At Family Shopper, Blantyre, veteran retailer Mo Razzaq knows a thing or two about finding the edge. The store was the first store in Scotland to run under the Booker discount fascia when it first opened its doors in November 2013.
The store seems to have been a centre for innovation ever since, with Mo's offer expanding to include a Post Office, a Subway franchise added in 2016, and the latest addition – an ice cream concession named after his wife Roxy.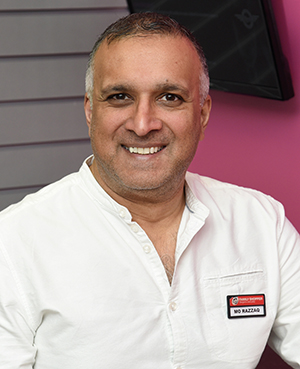 It's not all about fascia and franchises at Family Shopper, however, as over the last 12 months Mo has been ramping up the technology side of his business as he gears up for the challenges of the future.
"We had a standard, but we knew technology was one of the things we had to work on and we needed to be fit for the next generation," said Mo.
And work on it Mo has, with the retailer making use of technology to such a degree he was able to scoop the Technology & Digital Engagement prize at the 2018 Scottish Grocer Awards.
What seems to have impressed judges, in part, was how readily Mo will invest in technology if he can see the benefit to his business.
James Loker, marketing manager for EPOS specialist and awards sponsor The Retail Data Partnership said: "We have always been impressed by Mo's innovative nature and his willingness to invest in new technology to improve his business.
"One of the biggest challenges of new tech can be its prohibitive cost and it is successful early adopters such as Mo that allow technology suppliers like ourselves to get our products to market and refine them.
"Mo and other retailers like him are incredibly important to our business and it's great to be able to reward him for his hard work."
Evidence of hard work on the technology front can be found on plenty of Mo's customer's phones and on key fobs in their pockets.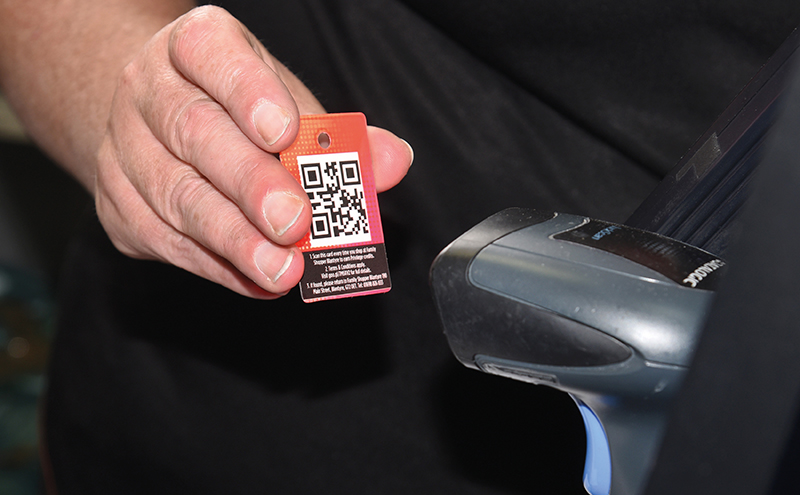 Last autumn, Mo introduced the Privilege loyalty scheme, delivered by Velocity Worldwide, giving his customers access to a whole new set of money saving deals, while providing the retailer with some much coveted data.
Mo's system is straightforward from a customer perspective. New customers can simply connect their phone to Family Shopper Blantyre's complimentary wi-fi and scan one of the Privilege QR codes found on POS around the store.
The thing I know is, with retailing if you stand still you get left behind.
From there customers are taken to a landing page where they are asked to enter their details. Once the form is completed, an email is generated inviting the customer to visit the store and pick up their key fob, which allows them to utilise the loyalty scheme.
The innovation doesn't stop there either. After making their first purchase through Privilege, customers receive a further email offering them the chance to add a mobile payment wallet to their account.
It's innovative for sure, but has it been well received in store? The numbers would seem to say so.
"We have about 600 users, with about 450 who are active," said Mo, who in part credits the success of the scheme to the value it offers his customers and the bespoke nature of its promotions.
"We do weekly promotions and each promotion is different. Say the customer is a young man and doesn't have a family. There's no use sending him a message about nappies. So what happens is if he has been purchasing multipacks of coke or beer or crisps, he will get bespoke messages similar to that. That's the idea, that's what we're aiming for," he said.
Mo's reckons his loyalty scheme has been a real footfall driver for his store, and the data has become an invaluable resource to the retailer.
In addition to using customer data to generate bespoke promotions to tempt back customers who may not have visited for a while, Mo is also able to use the information collected by his loyalty scheme to act as a substitute pair of eyes and ears on the shop floor.
"In my last shop I was out the front a lot and I got to meet the customers. Here, I'm mostly in the office because of all the work I have to do, but through our app and our loyalty scheme we can ask the questions that we need to ask."
Mo's app is another impressive tech addition to the retailers offer, allowing customers to order home delivery from the store. Customers can make their order either via the store's website or through the Family Shopper Blantyre app, available on both Apple and Android. The service operates within a 2.5 mile radius of the store and Mo said deliveries can be filled within the hour and can be paid for by cash or card – two features that he reckons stand up well to competition from the likes of Amazon.
The delivery market is one which Mo expects will only grow in the coming years, and he said offering the service is already paying off in terms of basket spend.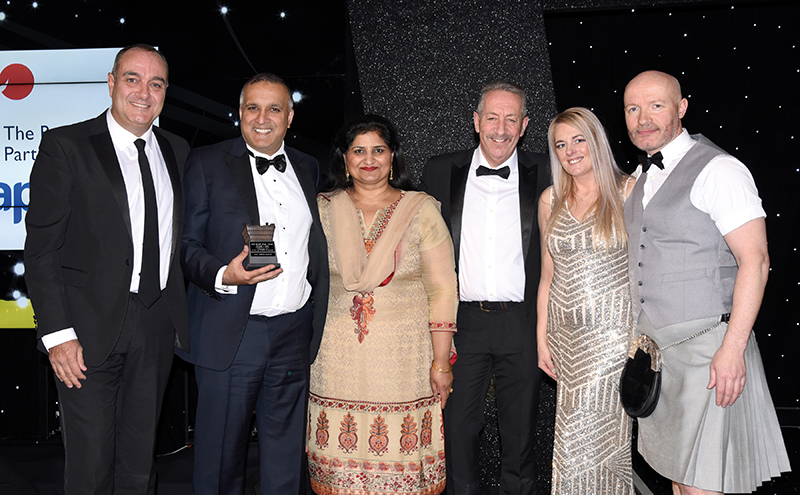 It should come as no surprise then that Mo is in the process of introducing delivery for the store's latest addition, a new dessert bar concession, which had its official launch last month.
Offering everything from caramel shortcake cheesecake and Crolla's ice cream to donuts and pancakes, Roxy's Desserts has already become a hit for the store – helped in part by the sunshine enjoyed across Scotland this summer.
The dessert concession isn't without its own tech features either. Customers enjoying a pancake or a cone from Roxy's Desserts can also make use of the wireless and USB phone chargers installed at a nearby breakfast bar, while digital screens above roll through not only the menu, but a selection of some of the more entertaining adverts on TV.
With Roxy's Desserts now up and running, some retailers may be tempted to ease of the gas a bit, but not Mo. The retailer is already on the hunt for the next opportunity.
"The thing I know is, with retailing if you stand still you get left behind. Retailing is all about thinking ahead," he said.