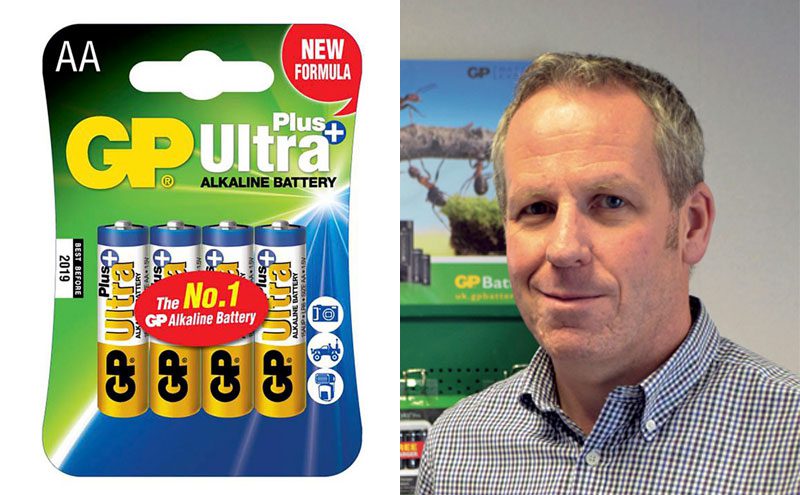 GP Batteries UK has announced a number of new appointments to help meet its ambitious growth plans.
The worldwide business, which reported sales for the last financial year at $565m, is investing further in its UK subsidiary where it says turnover for the first five months of the 2017/18 financial year shows 24% growth.
GP Batteries UK managing director Gareth Wheller (pictured) said: "The UK is a key market for GP Batteries – but it's also a highly competitive, mature market.
"That means it's been a great achievement to grow the business here while the wider global business is also making good progress.
"We have restructured the UK team in the last 12 months to have a more targeted approach towards sales growth, brand awareness and wider marketing. We have a specific focus on online sales to complement our offline business.
"GP Batteries' products can be found in many of the UK's retailers and we look forward to continued growth towards the busiest time of year around Christmas."
Among the new appointments, Adam Stent has joined as UK business development manager from Audi. Sam Avery has joined as e-commerce and digital marketing coordinator for Europe.
And in the newly created position of UK marketing manager, James Tuck has joined from Haynes Publishing Group PLC.
James said: "It's very exciting to re-energise a whole brand and its presence in the UK market.
"GP Batteries has a great story to tell in the rechargeable and environmental space and I'm looking forward to making that happen. Our marketing strategy along with our aggressive sales growth and online targets means the brand will continue to develop and grow in the UK."