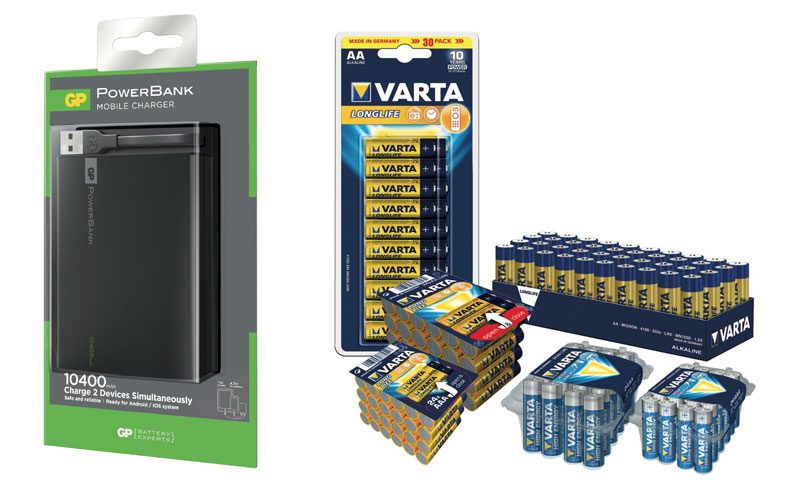 THE weeks in the run-up to Christmas are a crucial time for Scotland's battery market – a period in which retailers can encourage the sale of batteries alongside other products in store.
For c-store retailers to reap the benefits, it's worth knowing what key trends are likely to affect the channel.
According to GP Batteries UK marketing manager James Tuck, an ageing population has had a curious effect here.
"The very young and the elderly are both using plenty of batteries. The young for toys, older for medical devices," he said.
"Of course, children aren't buying their own batteries, but as a rule battery use drops in early-to-mid adulthood.
"Customers are always looking for value, so multipacks which come with a discount have become popular."
The big difference – one which Tuck reckons will become a game-changer in the coming years – is how much better rechargeable battery technology is now, compared to when it was first introduced to consumers back in the 80s.
"Modern rechargeable batteries work straight out of the pack, can be recharged 1,500 times and even at five years old will still hold 80% of their original maximum. It's unrecognisable in comparison to its early incarnations," he said.
And Powerbanks – portable, external batteries to power mobiles and tablets – are going to be a much bigger part of the market, he said.
"GP powerbanks are very high quality but can be offered to consumers for under £10. They make a really excellent gift for someone who's always looking at their screen."
Natalie Carney, trade marketing manager, UK & Ireland for Varta, also pointed to portable powerbanks, attributing their boost in sales last year to the Pokémon Go craze.
"While the market has settled back to a steadier level of growth, the variety of brands and products on the market remains huge," she said.
"In fact, staying abreast of technological developments and managing inventories of these products is the biggest challenge for retailers. Not only do capacities increase with every season, but suppliers are offering a wide range of colours, materials and add-on features."
Carney added that the trend for bigger pack sizes is very clear, especially in the lead up to Christmas.
"Market data indicates that the eight-pack of AA or AAA batteries is becoming the new standard pack size – especially in the important pre-Christmas period," she said.