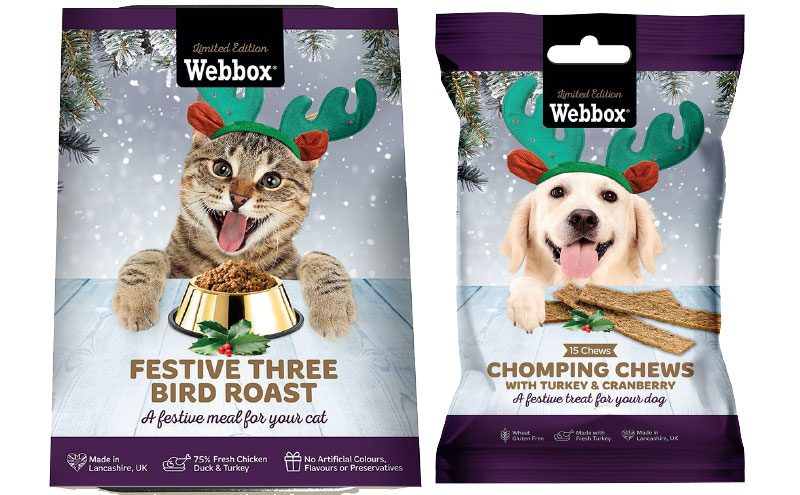 MANY pet owners consider their cats and dogs to be members of the family and, when it comes to Christmas, don't like to leave them out of the festivities.
For this reason, pet food producer Pet's Choice has brought out a range of Christmas gifts and treats through its Webbox brand.
The Festive Dinner for dogs has been revitalised to create a three bird roast, completed with a sage stuffing and Webbox has now launched a Festive Dinner for cats.
With a significant number of owners feeding their dogs both wet and dry foods, Three Bird Roast & Kibble is a duo of 140g three bird roast succulent meat and 50g of turkey kibble.
Also new for 2017, Christmas Puddings are packed with chicken, blueberries and cranberries and topped with a poultry sauce.
And the firm has also launched two new Christmas stockings; one for cats and one for dogs, which can be reused and refilled year after year. Each one contains a selection of treats and a toy for pets to enjoy on Christmas day.
A spokesperson said: "For 2017, the Festive range has seen a packaging relaunch introducing a more premium look and feel to the brand, whilst maintaining the fun-loving brand identity which Webbox is both known and loved for.
"With a focus on understanding the three things consumers are looking for at Christmas; quality, gifting and humanisation, Webbox is confident that their new range will both surprise and delight your customers and of course their pets."