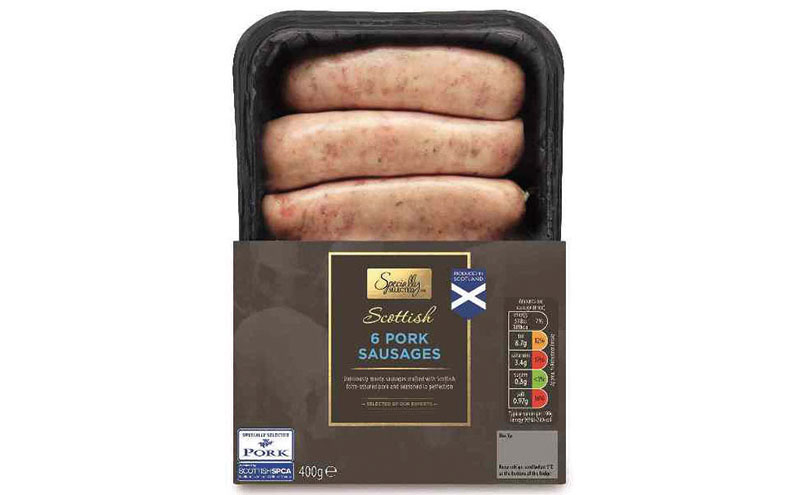 AYRSHIRE-based pork producer Robertson's Fine Foods has secured a £625,000 contract to supply Aldi's 75 store strong Scottish estate with a range of pork sausages and chipolatas.
Aldi's agreement with Robertson's follows on from a commitment made by the discounter in June this year to increase its range of Scottish products from 350 to more than 400 over the next two years.
Graham Nicolson, group buying director for Aldi in Scotland, said: "We work with the best producers in Scotland and aim to build long-term partnerships that support local producers while ensuring our customers get the best quality products. The relationship we've built with Robertson's Fine Foods is the perfect example of the approach we take to Scottish sourcing."
The Robertson's supply deal coincided with a commitment from Aldi to shorten its payment terms to 14 days for small suppliers.
The new terms, which apply to suppliers that transact up to £250k worth of business with Aldi, came into effect on 11 September.
Aldi buying MD Tony Baines said: "We recognise that cost pressures across the supply chain are increasing and placing a strain on smaller businesses in particular. Reducing payment terms to our smaller suppliers should help ease some of this pressure."