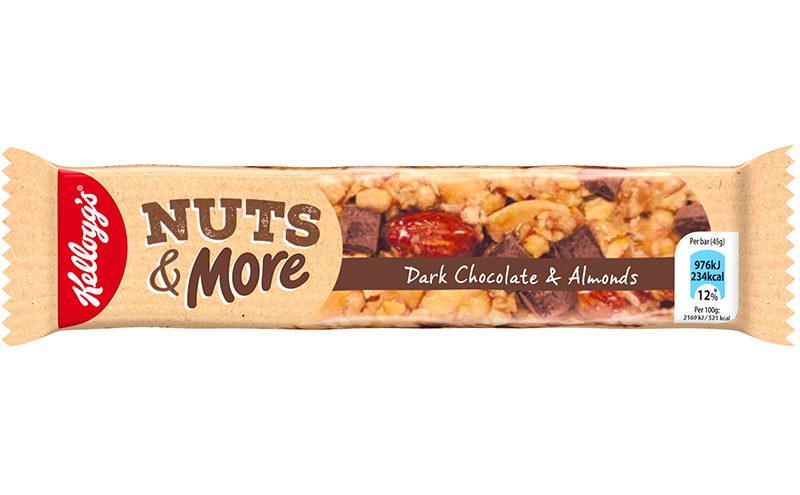 CONSUMERS looking for a high-fibre snack they can eat on the go are the target market for the latest launch from Kellogg's.
The 45g Nuts & More bar contains roasted almonds, Scottish wholegrain oats, coconut flakes and dark chocolate and the transparent packaging lets shoppers see what they are buying.
The dark chocolate and almonds bar contains 41% nuts, 5.4g of protein and 3g of fibre, with an RRP of 89p.
Marketing director Clare Furlonger said: "There is an increasing demand for snacks with flavour and fibre so we wanted to provide consumers with a satisfying on the go bar.
"The Nuts & More bars should be displayed in front of store and at till points."
Kellogg's has created a marketing campaign with social media and sampling.