Monthly off-sales exceed £100 per home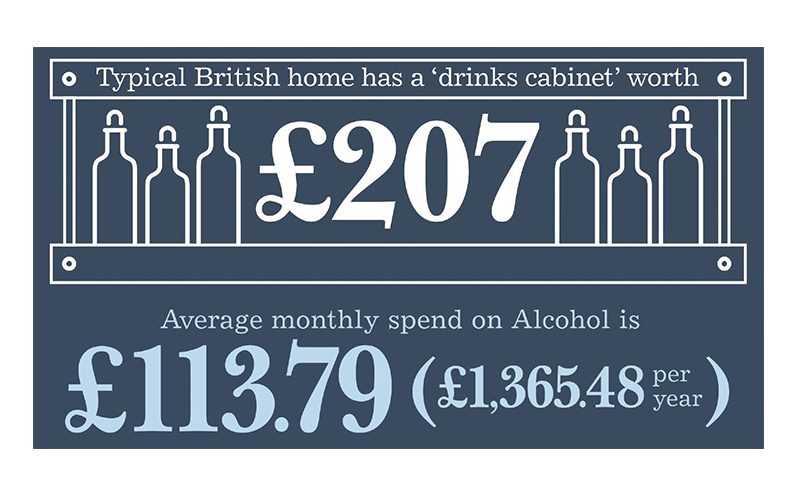 STAYING in really does appear to be the new going out if the latest figures from premium soft drink firm Franklin & Sons are anything to go by.
The company has found that the typical British home has a drinks cabinet worth £206.85, with an average monthly household spend on alcohol of £113.79 per household, equivalent to £1,365.48 per year.
Spirits sales were found to be in rude health too, with the average household now stocked with a selection of spirits worth £63.20, more than half of which is going on premium and craft options costing over £15 a bottle.
In light of this move towards premium, Franklin & Sons reckons retailers could be missing a trick if they do not stock a combination of premium spirits and higher-end mixers, with households spending at least £10 per month on mixers, and two thirds of survey respondents saying they would not buy cheap mixers.

A spokesperson for the firm said: "Stocking premium spirits is no longer a luxury.
"More drinkers than ever before are opting for premium spirits, and just like a Michelin-starred chef wouldn't use the finest ingredients and pour granulated gravy over the top of their creation, drinkers don't want to cheapen their premium spirits with sub-par mixers. The off-trade is becoming increasingly aware of this."