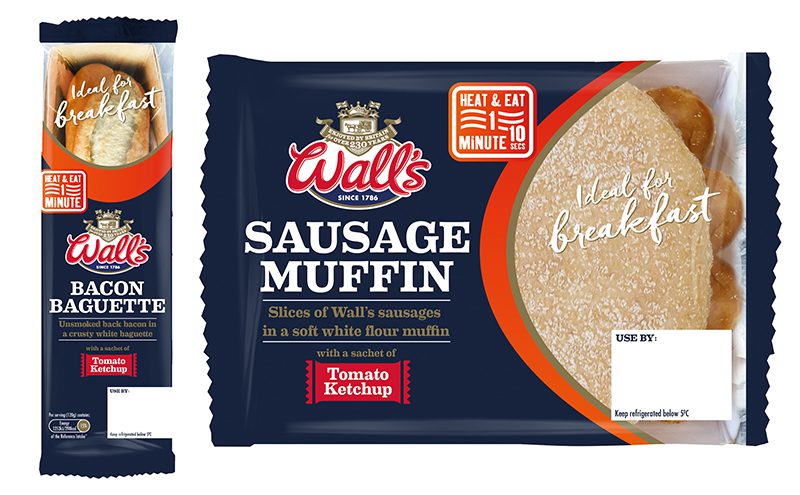 KERRY Foods, the firm behind Wall's, is looking to heat things up in the breakfast-to-go sub-category with the launch of two new breakfast rolls.
Wall's is taking the microwave snacking category into breakfast with the launch of its two new heat-to-eat breakfast rolls: Wall's Sausage Muffin and Wall's Bacon Baguette.
Both rolls are available now in the convenience and grocery channel with the launch supported by a marketing campaign spanning digital, PR and in-store sampling.
Jessica Lamb, senior brand manager for Wall's, commented: "We want to offer shoppers variety and also help with their increasingly busy lifestyles by offering convenience to those looking for an on-the-go option.
"We know that microwave snacking is very popular but there is still a gap in the market for quality, breakfast options and our new launch aims to fulfil this demand."