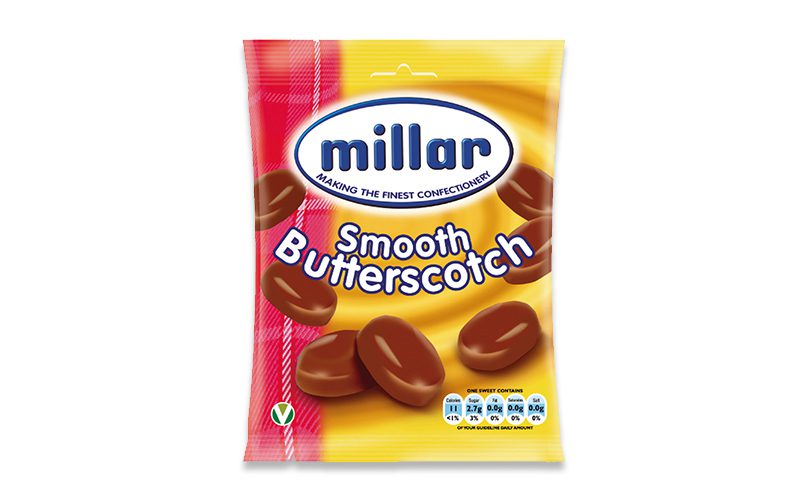 NISHA Enterprise has been touting the success of its range of traditional sweets following the launch of its Millar Smooth Butterscotch.
Sunny Pahuja, managing director of Nisha Enterprises, said the Millar range has been successful due to the use of quality ingredients and through "sticking to traditional favourites, presented in eye-catching packaging".
He said: "Our new Smooth butterscotch includes condensed whole milk, butter and cream, resulting in a really premium-quality delicious sweet."
Millar now offers 25 SKUs including 18 varieties of bagged sweets and seven gift lines presented in taper boxes and wedge packs. Nisha is also encouraging independent retailers stocking a "significant range of Millar products" to request a free display stand.