EXPONENTIAL growth continues unabated for the discounters, with new figures revealing both Aldi and Lidl continuing to post double-digit gains on last year's value sales.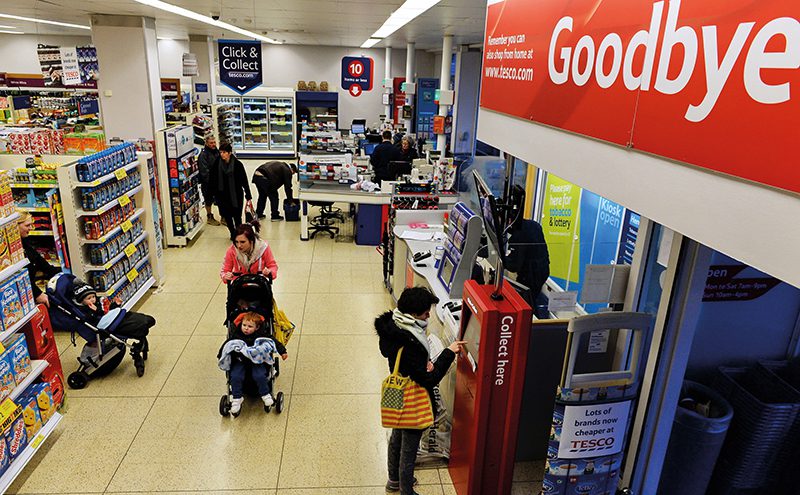 Kantar Worldpanel's latest grocery market share figures for the 12 weeks ending 21 May 2017 reveal that while the big four supermarkets have collectively grown by 1.6% year on year, Aldi and Lidl grew together at the fastest rate since January 2015, with sales up 19.2% year on year, giving the pair a combined market share of 12%, a record for the discounters.
Aldi and Lidl were the biggest winners, but Kantar Worldpanel found growth across the board, helped along in part by continued inflation pushing up prices.
The data firm found grocery inflation standing at 2.9% for the 12 week period, meaning prices have been rising since the 12 weeks to 1 January following a period of price deflation which ran from September 2014 to December 2016.
Chris Hayward, consumer specialist at Kantar Worldpanel, said: "Consumers are starting to feel the pinch as prices continue to rise, with the average household spending an additional £27 on groceries during the past 12 weeks.
"That may not seem like much, but if inflation continues at its current rate over the course of a year that would mean an extra £119 spent on groceries per household."
New figures from Nielsen corroborate these findings, and the firm has suggested this inflation helped boost supermarket sales figures, although rising prices were not the only factor.
Of the big four, Nielsen found Tesco to be the strongest performer, increasing sales by 2.2% year on year for the 12 weeks to 20 May, ahead of Morrisons on 1.4%, 1.2% for Sainsbury's and a 0.1% decline for Asda.
Mike Watkins, head of retailer and business insight at Neilsen, credited Tesco's relative success with a renewed focus on the customer experience.
"Tesco's re-focus on the customer and their changing needs, such as simplifying ranges and promotions, has meant they've not only attracted new shoppers but encouraged them to visit more often," he said.
"These incremental improvements are helping reverse the declining spend per visit which was an ongoing challenge for Tesco last year."